With scheduled contractor invoices, Employers can schedule invoices for one contractor at a time or in bulk for several contractors. The Employer can also define the invoicing frequency (one-off, weekly, monthly, or semi-monthly) and automate the payment; making the entire invoicing process easier to manage and less time consuming.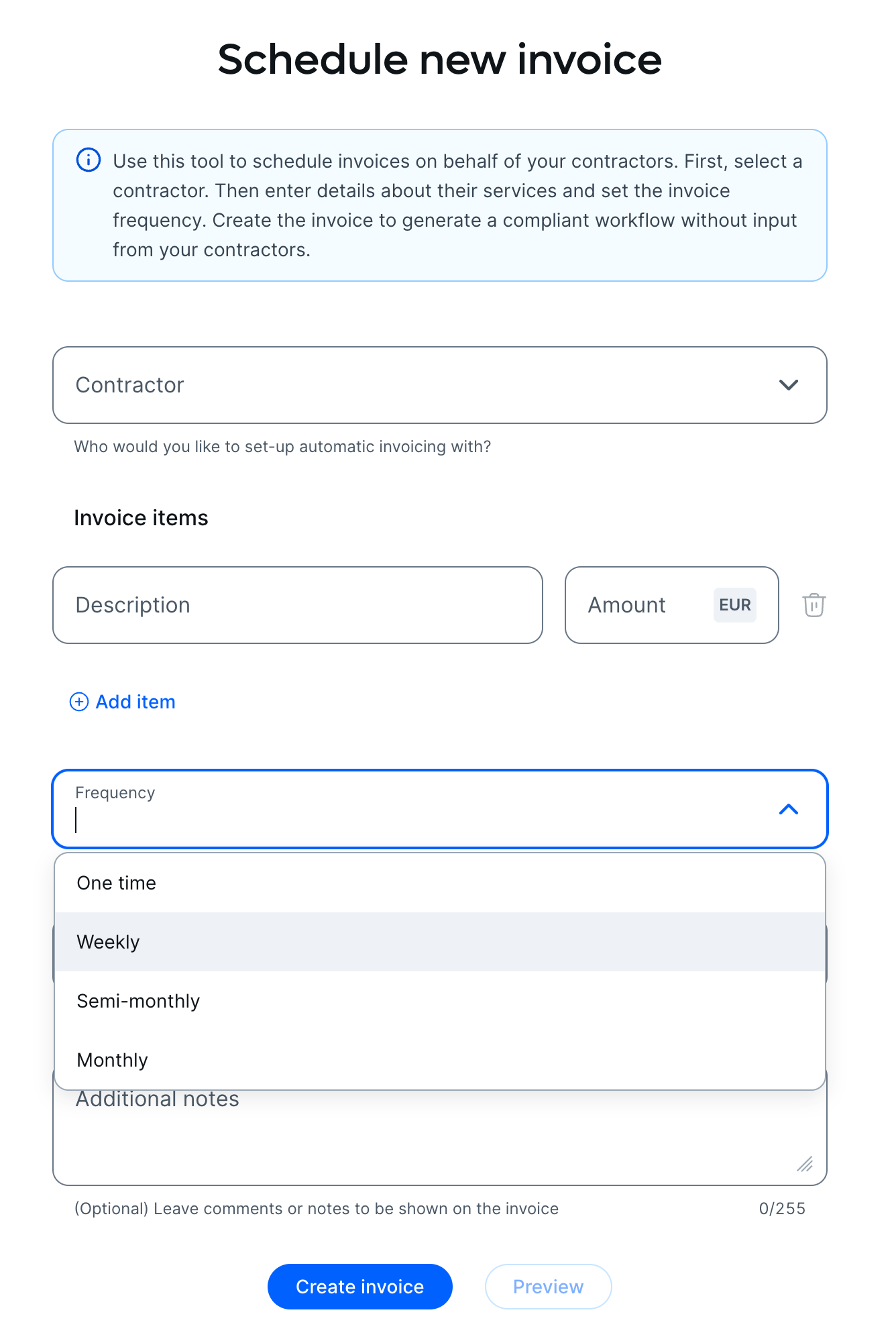 The currency used for scheduled contractor invoices is the same as the Company's billing currency. For example, if the company gets billed in GBP, the contractor's scheduled invoice will also be in GBP. When paying out the funds to the contractor, we convert the amount to the contractor's withdrawal method currency.
When the Employer schedules a contractor's invoice, the invoice payment can be automated. This means that based on the invoice frequency the Employer chooses, the contractor's invoice will be automatically generated and approved. The Employer will also be automatically charged for the invoice payment.
To successfully receive payment for a scheduled invoice, the Contractor must first have a withdrawal method set. Once the contractor's invoice is scheduled, they'll be prompted to choose their preferred withdrawal method (if they have more than one) or set up a withdrawal method if they haven't set one up yet. Once we receive the invoice payment, we will disburse the funds to the Contractor.