As part of Remote's HRIS product — which allows customers to onboard and manage employees hired through their company's own entity — employees can request paid time off on the Remote platform. This is done from the Time off tab.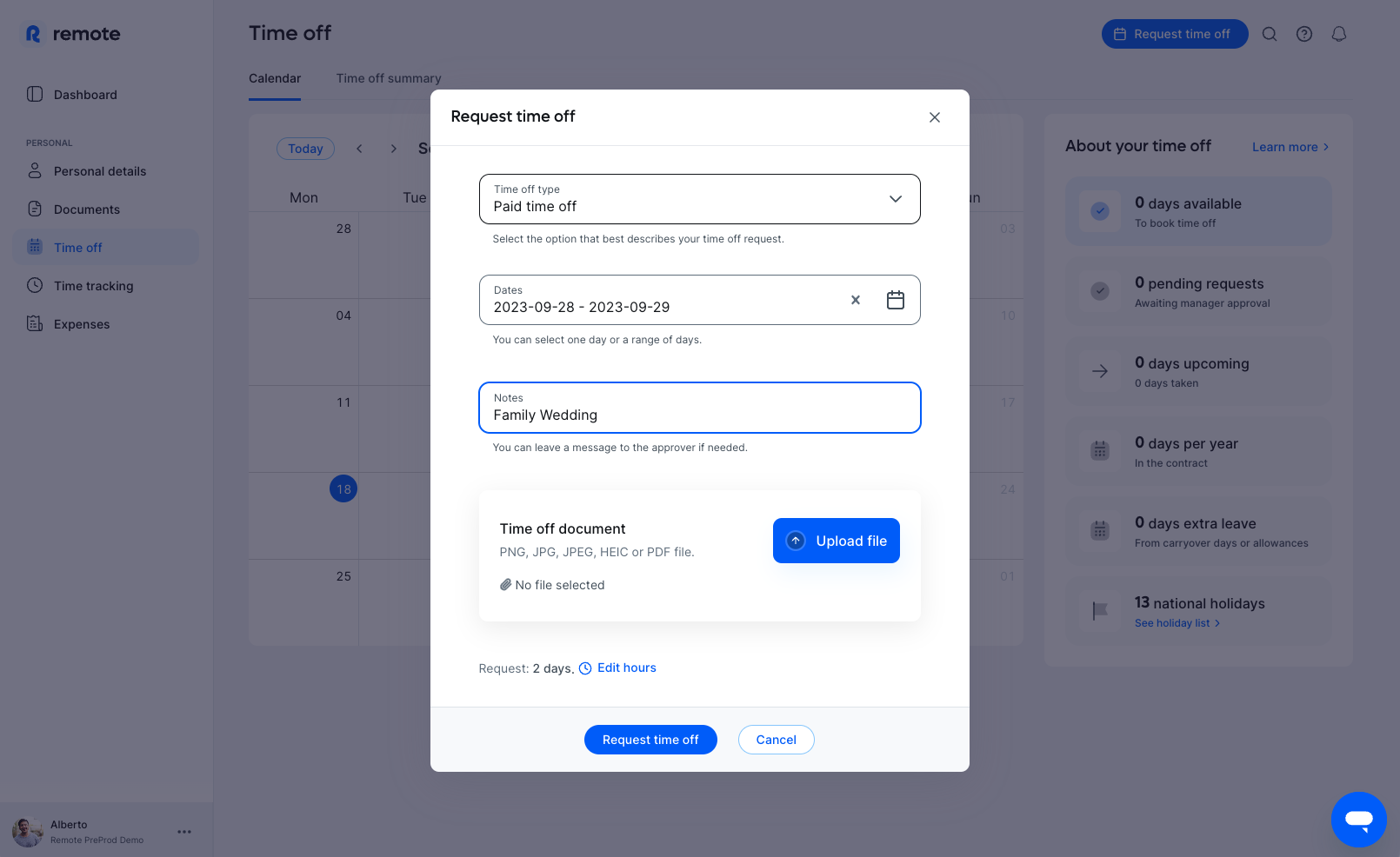 For a direct employee to request paid time off, the Company Admin must fill out the employee's contract details and assign a Manager to the employee.
See also: How to add contract details for a Direct employee
How does Remote calculate a Direct employee's time off balance?
In countries without a paid time off policy, a standard calculation will be used: The amount allotted in their contract minus time already used.
In countries with a paid time off policy, a country-specific calculation will be used that will account for: the amount allotted in their contract, country requirements, and time already used.
Both EOR and Direct employees follow the same time off request and approval process.
See also: