To enable the integration between Zelt and Remote, you'll need:
Admin access to your Zelt account
Admin access to your Remote account
To enable the integration in Remote:
Sign into your Remote account and go to the Integrations page.




Once there, click the Zelt Integration card and enter the page where you will see a link called Add integration. Click this to be directed to Zelt.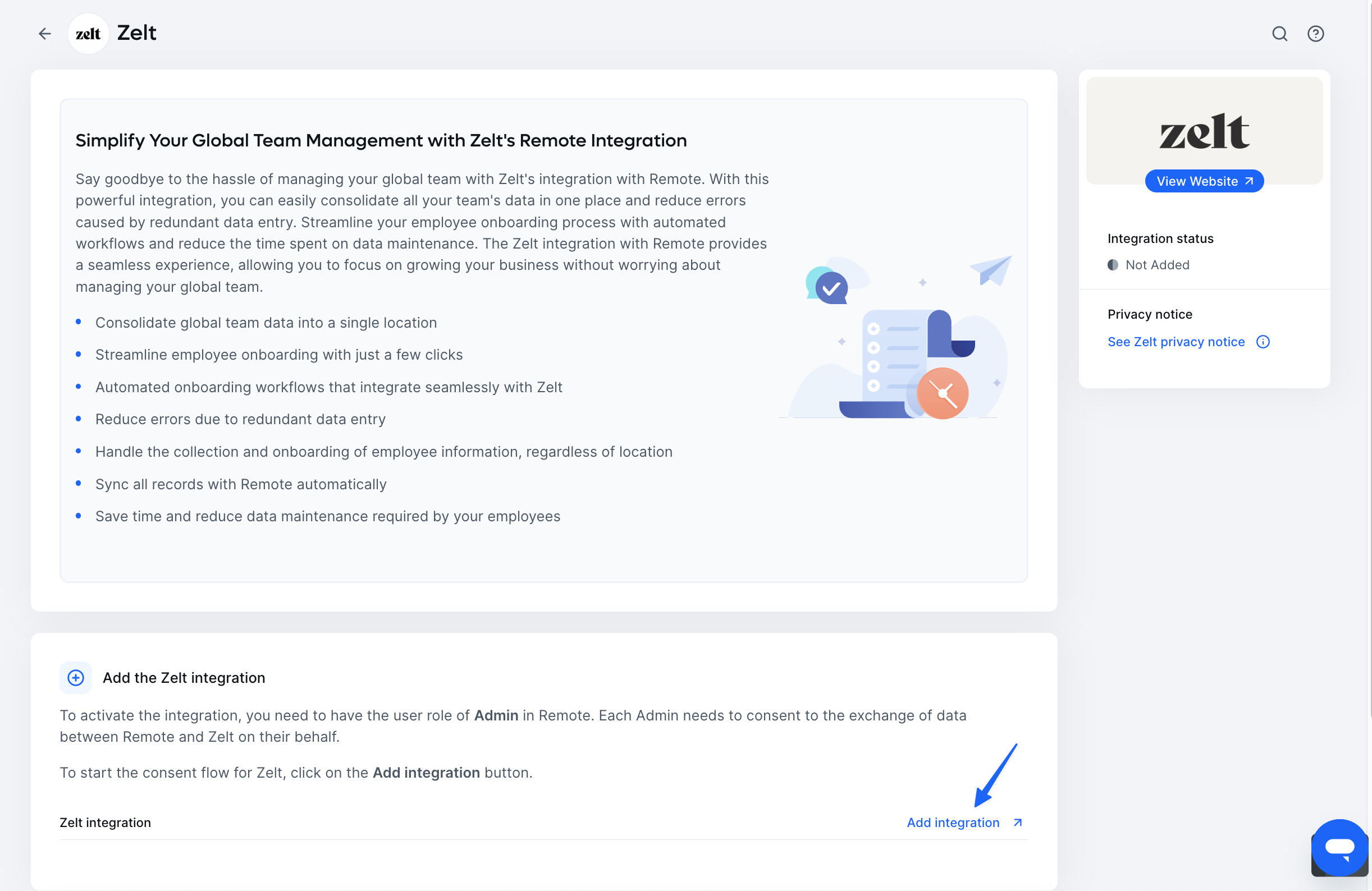 Once in Zelt follow the steps below to set up the integration.
To enable the integration in Zelt:
Head over to Apps and find Remote. Click connect.


From here, you will be redirected to authenticate with your Remote account credentials.


If you are not already logged into your Remote account, please login and continue to Authentication.

Once the app is successfully connected, you will be able to see who in your team has admin access, create admin accounts, list and import existing employments and create new employments.
*Note: you will need to have the permission to connect third-party apps to Zelt in order to be able to perform this.