If you are unable to access certain features of the Remote platform, it's possible you haven't completed all of the steps required to set up your account.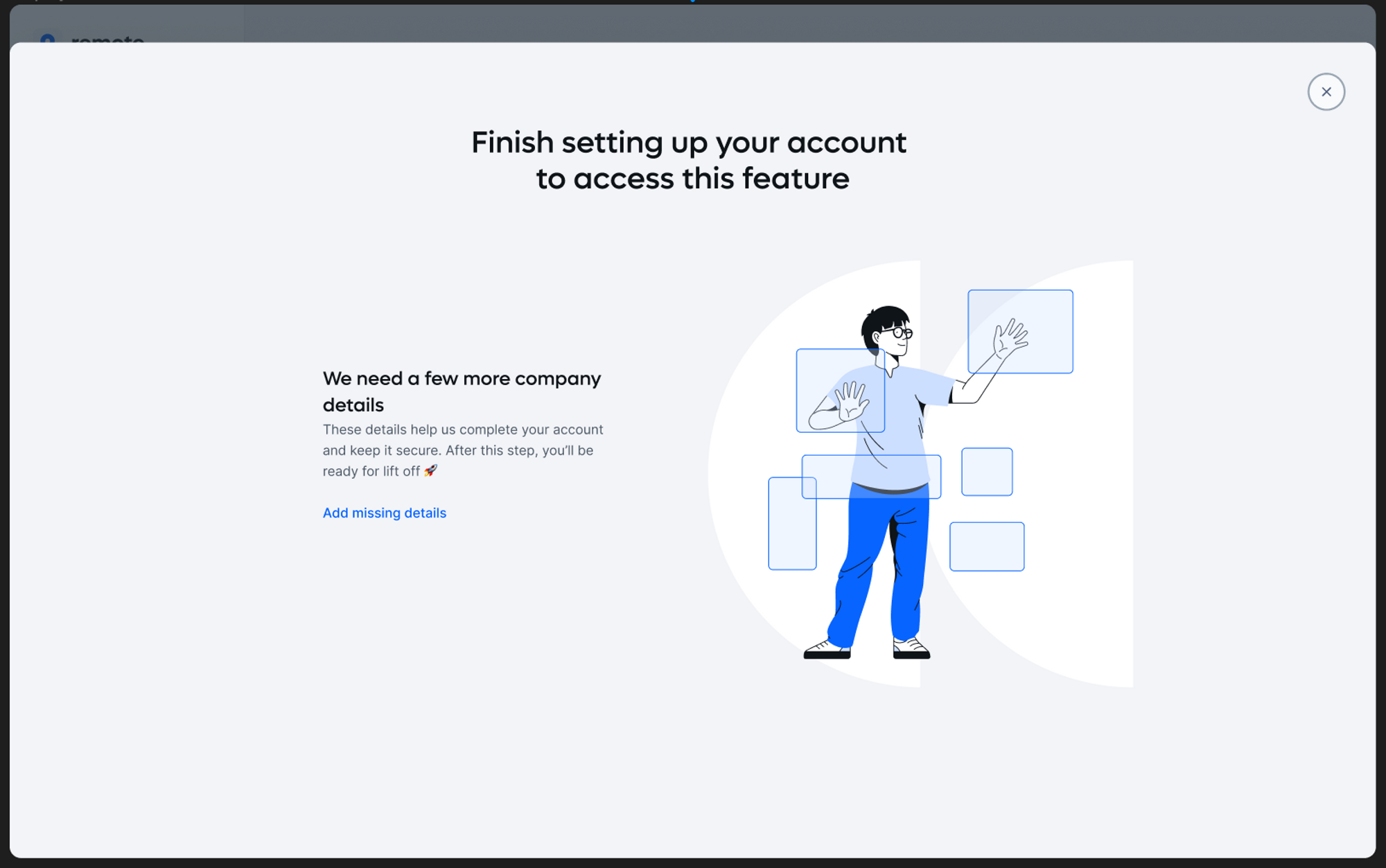 Some features that require complete account setup include:
Add a hire to your company account
Explore our integrations
Invite your colleagues to the platform
Simply follow the "Add missing details" link from the area where you see the message or from your dashboard.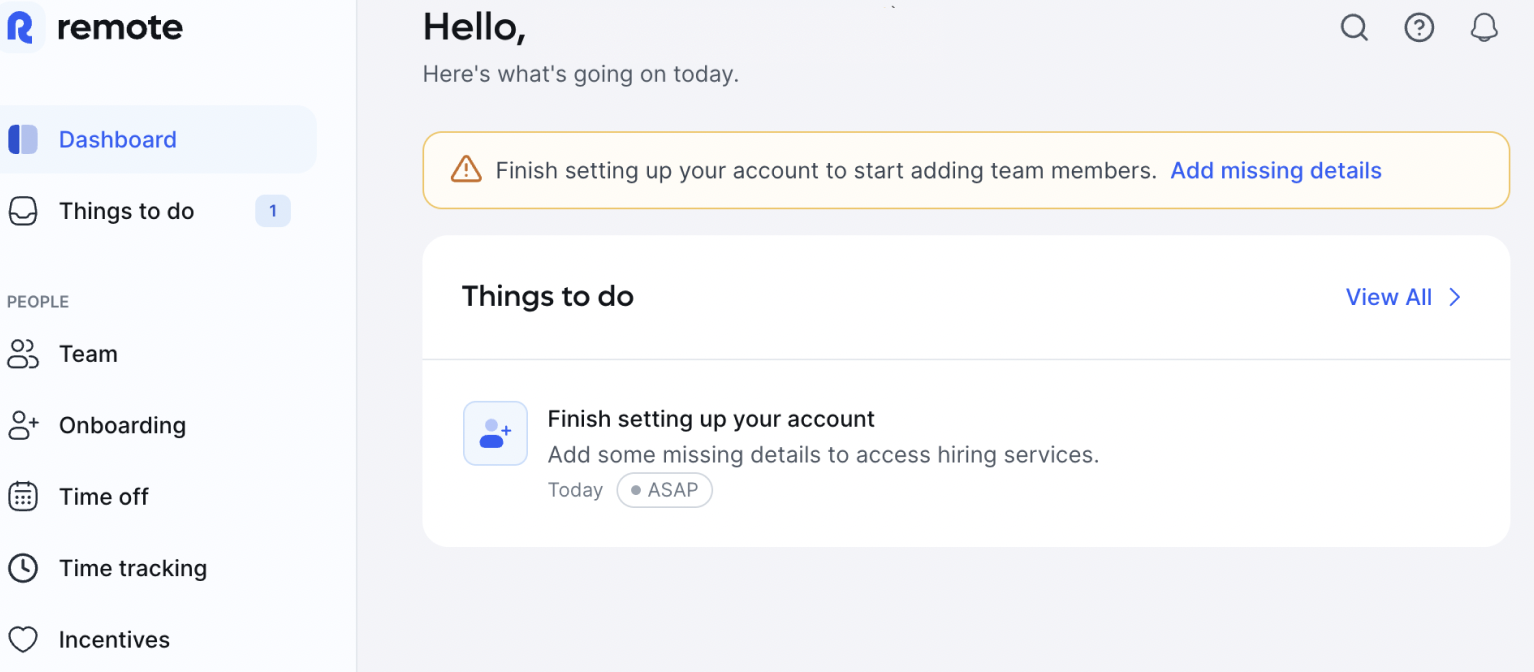 Activating your account is super easy! Once done, the restrictions will be lifted.
See also: How do I finish setting up my account?