Remote has teamed up with GrabrFi offering a secure and efficient way to manage your earnings. GrabrFi enables users to open an account in US dollars online, Once you have your GrabrFi account setup and ready to go, follow the below steps to connect your GrabrFi account with Remote:

1. Log into your Remote account and navigate to the Withdrawal methods tab in the sidebar.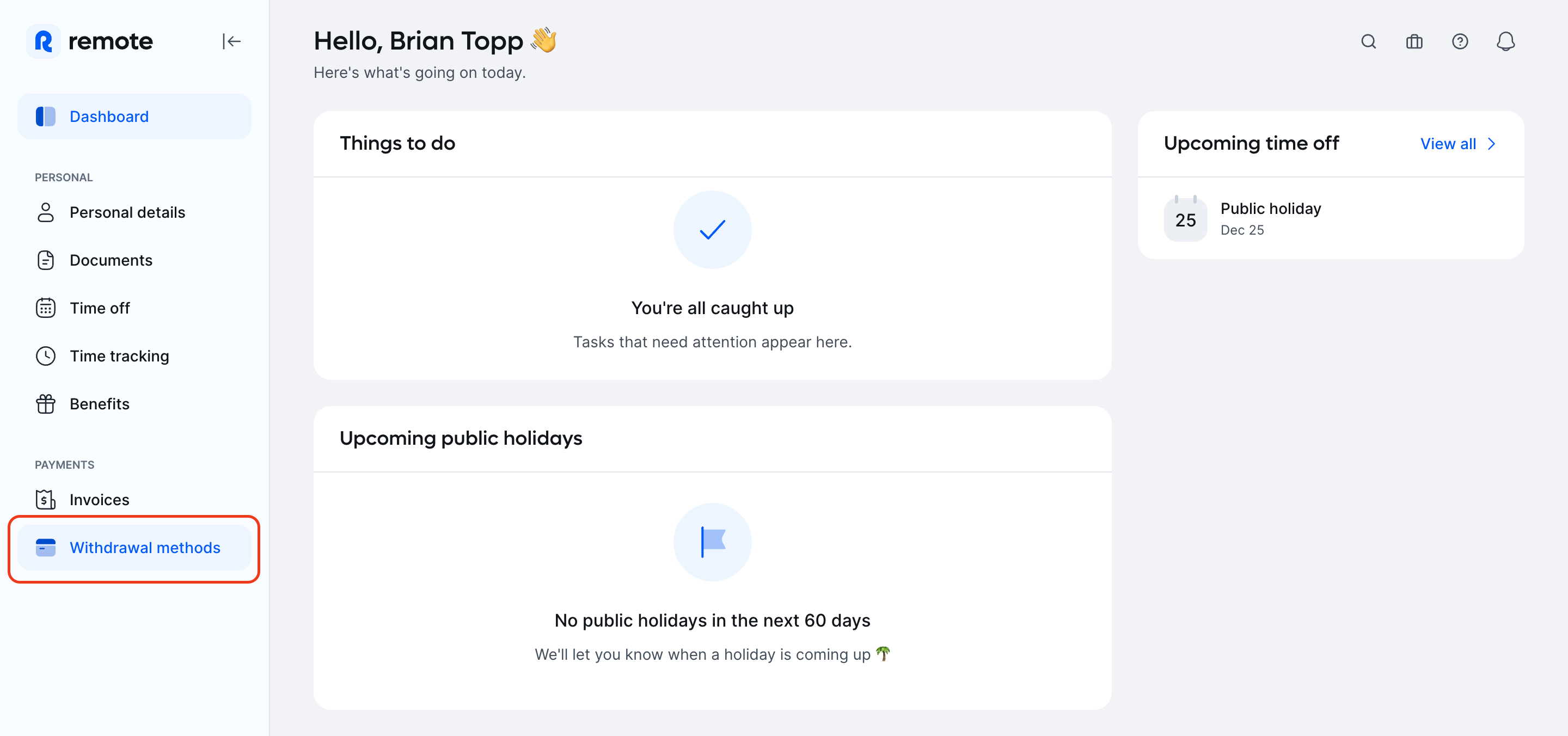 2. Click on Add withdrawal method and select Add bank account.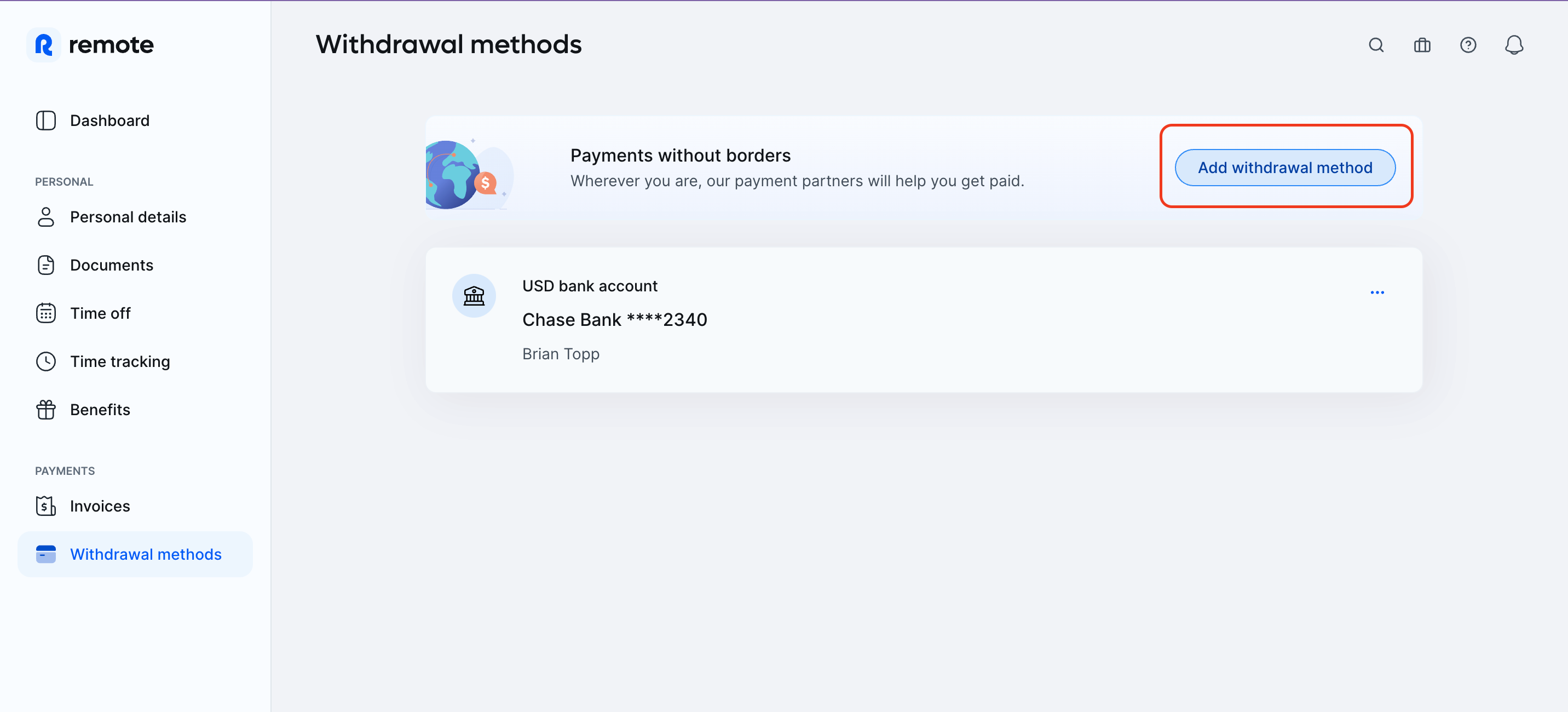 3. Add your bank account details, including your GrabrFi account number and ACH routing number.
4. Click on Save to get this account added to your withdrawal methods.
You can select this method as your preferred default method if you wish to receive your payments in your GrabrFi wallet.

See also: How to assign a withdrawal method to a scheduled invoice?