We have now made public holidays visible on the Remote platform.
Employee's View
From the Time off tab, click on Local public holidays.




This will pull out a drawer that shows the public holidays for that calendar year.


Company's View
Following the same instructions in Step 1 above will pull out a drawer that displays the public holidays for a particular country. To view the public holidays of another country, click the toggle arrow and choose the country you want.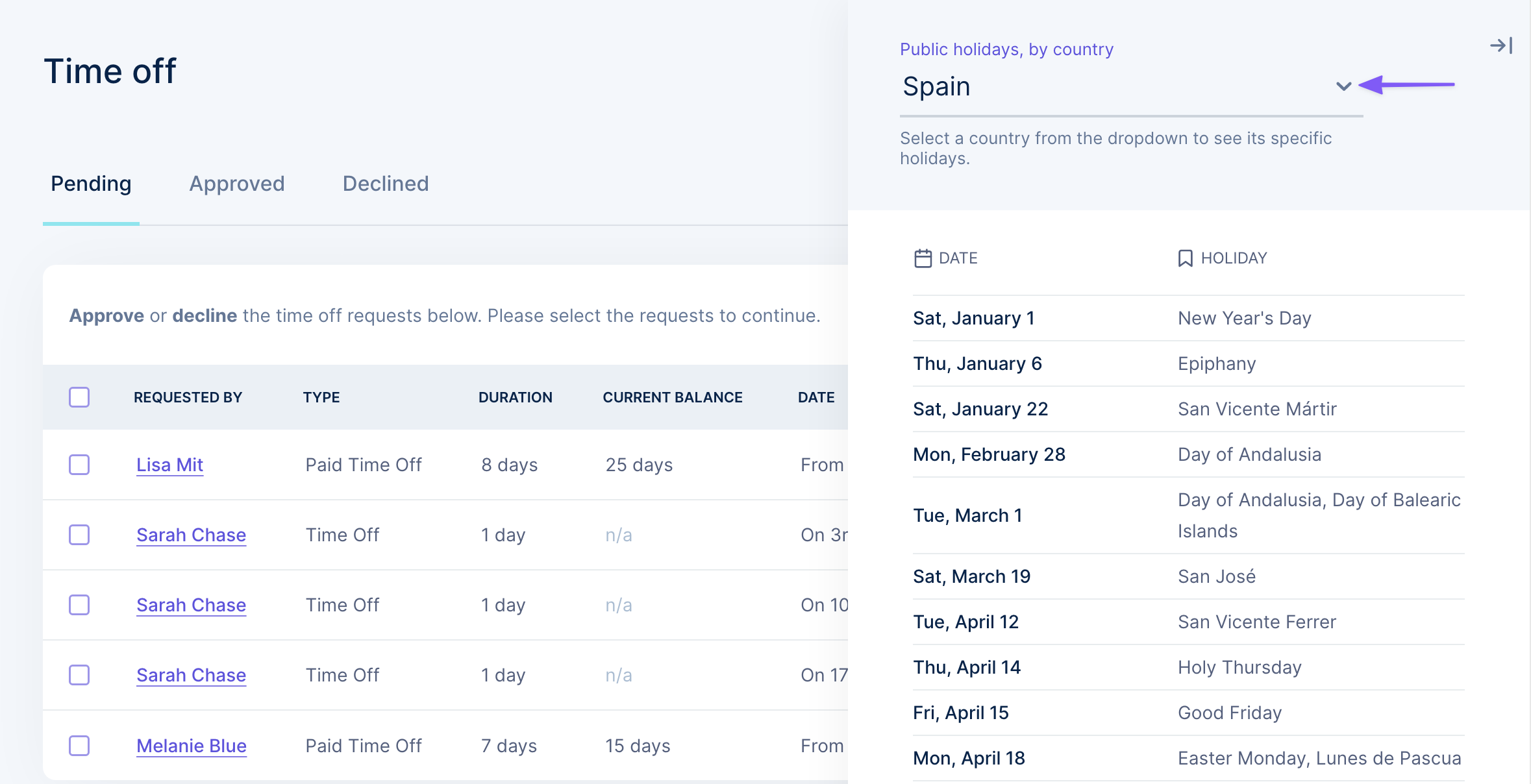 You can view the holidays for each country by using our Country Explorer found on Remote.com.