Onboarding a contractor with Remote is simple and straightforward. With Remote, you're able to onboard, pay, and manage contractors in 170+ countries.
Getting Started
To add a contractor, go to the Team tab on Remote.
Click on Add new hire.




When you choose Contractor you will be prompted to fill out their employment details.




If our localized contract is available in the contractor's country, you will have the option to use it. See also: Does Remote offer contracts for Contractors




Once you've done this, you have the option to either send out the invite immediately or save it as a draft.




If you choose Save draft you can always access this contractor's profile from the Onboarding tab where you're able to make any changes before sending out the invite.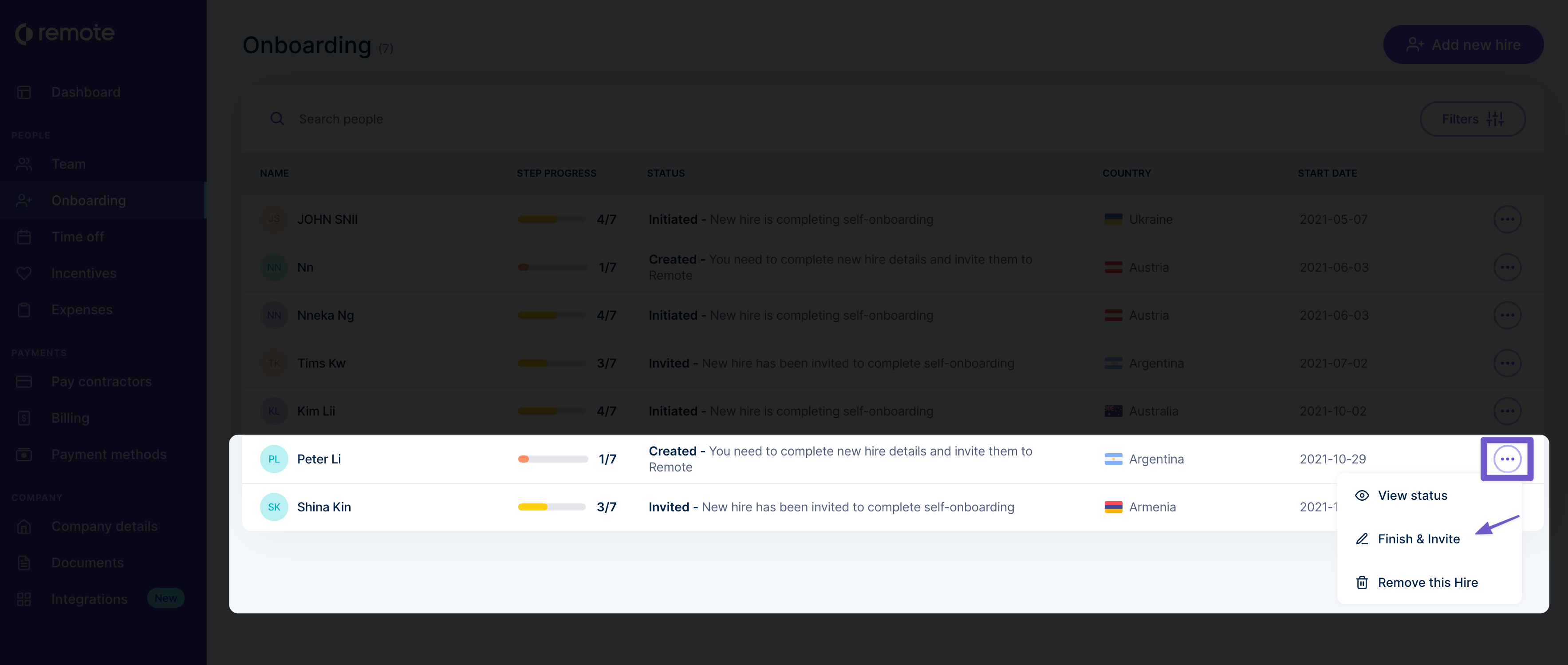 Once the contractor has been invited, they will go through our onboarding process; and when their onboarding is complete, they will be able to submit invoices. You can find all the contracts you've sent to your contractors in the Documents tab on your dashboard.