On the Remote platform, all EOR employees have a payslip tab to access their payslips. For the Customer, access to an employee's payslip depends on the company user's role. In this article, we will cover the following:
Who has access to view payslips
By default, company users with the owner or admin or viewer role have the permission to view an employee's payslip. If a customized role is created to include this permission, then the company user will have access to do this.
See also:
Payslip view (Employees)
As an employee, at the end of every month, we issue a new payslip to reflect how much you've been paid, and the deductions made. Whenever a new payslip is available, you will always receive an email notification to let you know.
To view your payslip, you can do this on the Remote platform from the Payslips tab.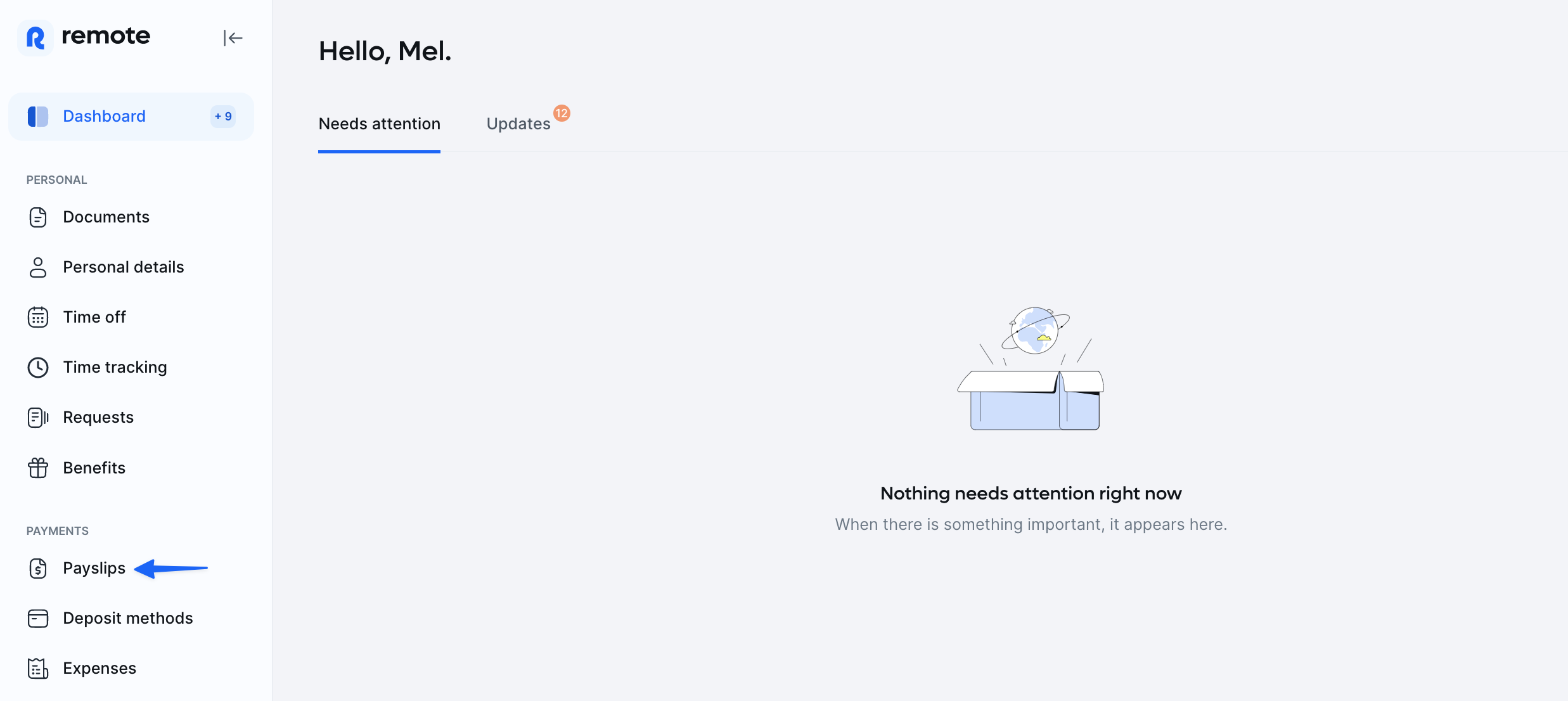 Payslip view (Customers)
A company user with the right permissions can access an employee's payslip by going to the employee's profile.