As a customer, you're able to upload your company documents and the contracts of your contractors to your Remote dashboard. To do this:
Click on Documents.
Click on the Upload button on the top right side of the page.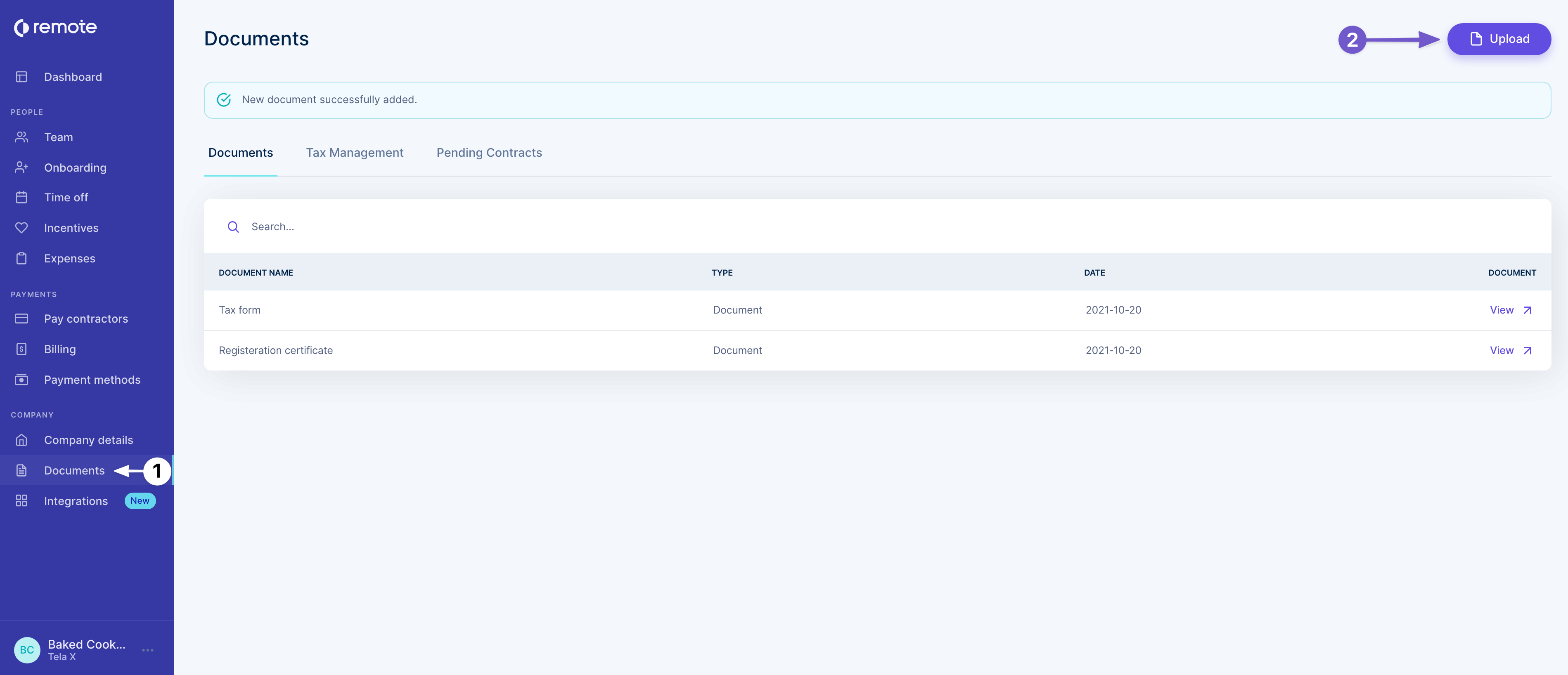 All documents you upload can always be found on this page as well as the contracts that are sent out to your contractors.