As an employee, the Time off tab will show you an overview of all the time off requests you have logged on Remote. From your time off dashboard, you will always be able to see the total number of time off used in a particular calendar year as well as the upcoming time off that has been approved.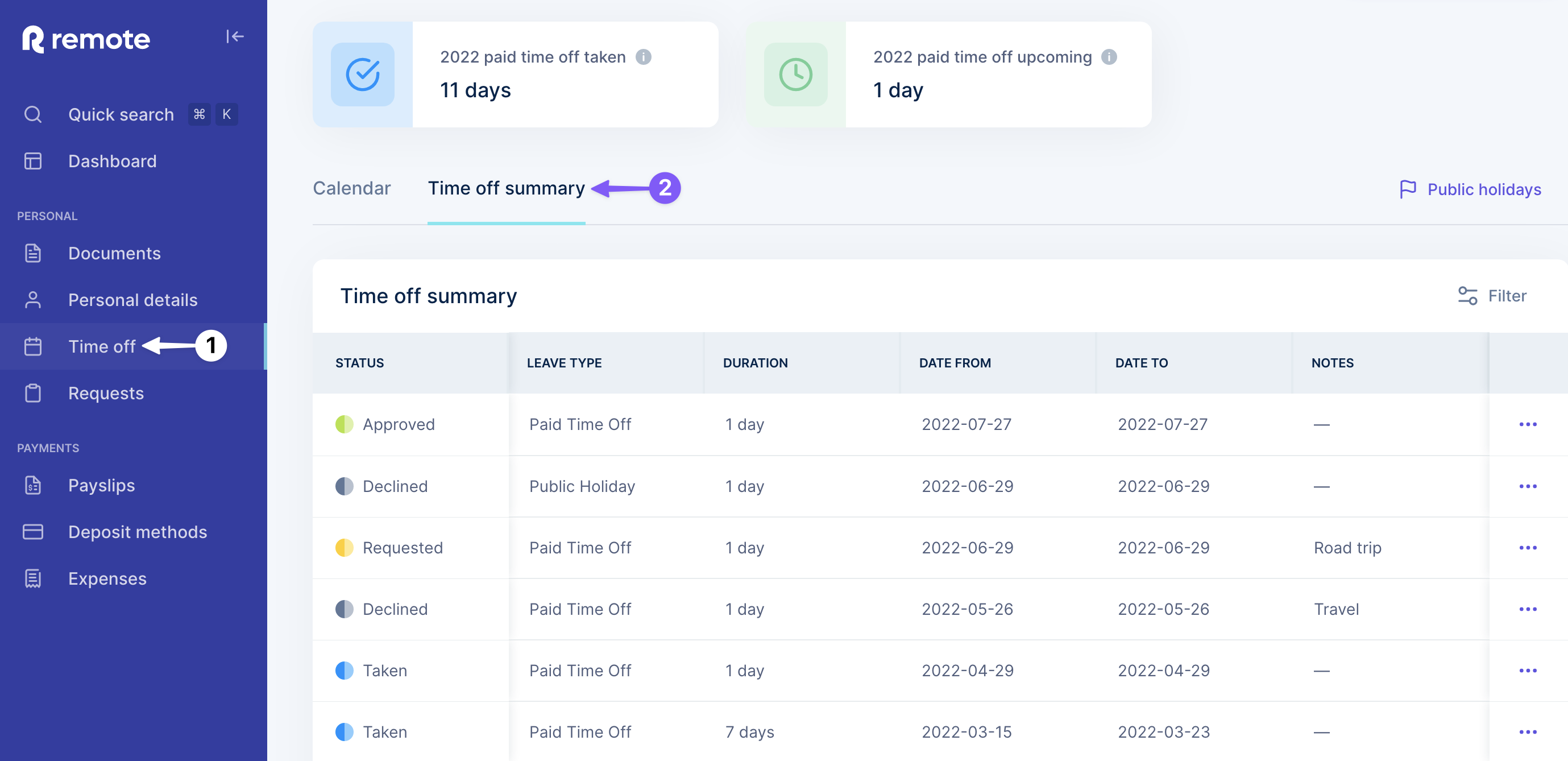 Time off statuses
Your time off will always be organized under three different statuses:
Requested: This means that you have put in a time off request, but it hasn't been reviewed by your manager yet.
Approved: This means that your time off request has been approved.
Taken: This means that your approved request has been used.
Declined: This means that your time off request was declined.