Remote Insights is an in-platform dashboard that provides a visual snapshot of team details, invoices, time off requests, upcoming public holidays, and onboarding stats. Each card also has quick links for you to learn more or take action.
To access your company Insights:
Go to the Dashboard tab.
Click on the Insights section at the top.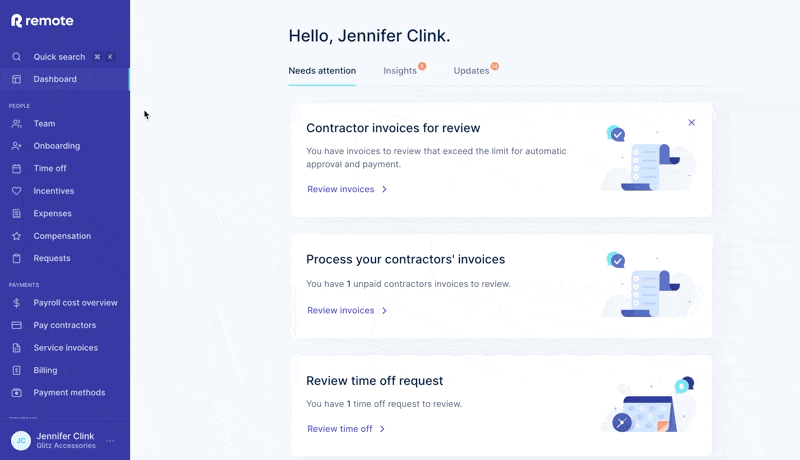 The only company users that can access the Remote Insights dashboard are the company owner and company admins.
See also: What can the different company users do on Remote?