When you need to request a reimbursement for a company-approved expense, you can do so directly from Remote.
Add expense
When you log onto Remote:
Click on the Expenses tab.
From the Expenses page, click on the Submit an expense button on the right.


Fill out the details of your expense.
Attach your receipt and include a note to provide additional context. You can only upload one receipt per expense request.
Submit your expense for reimbursement.
See also: Delete an expense
Modify Expense
You can always view the expense you've submitted from the Pending tab and make changes before the expense gets approved. If you need to modify an expense that has already been approved, please reach out to us.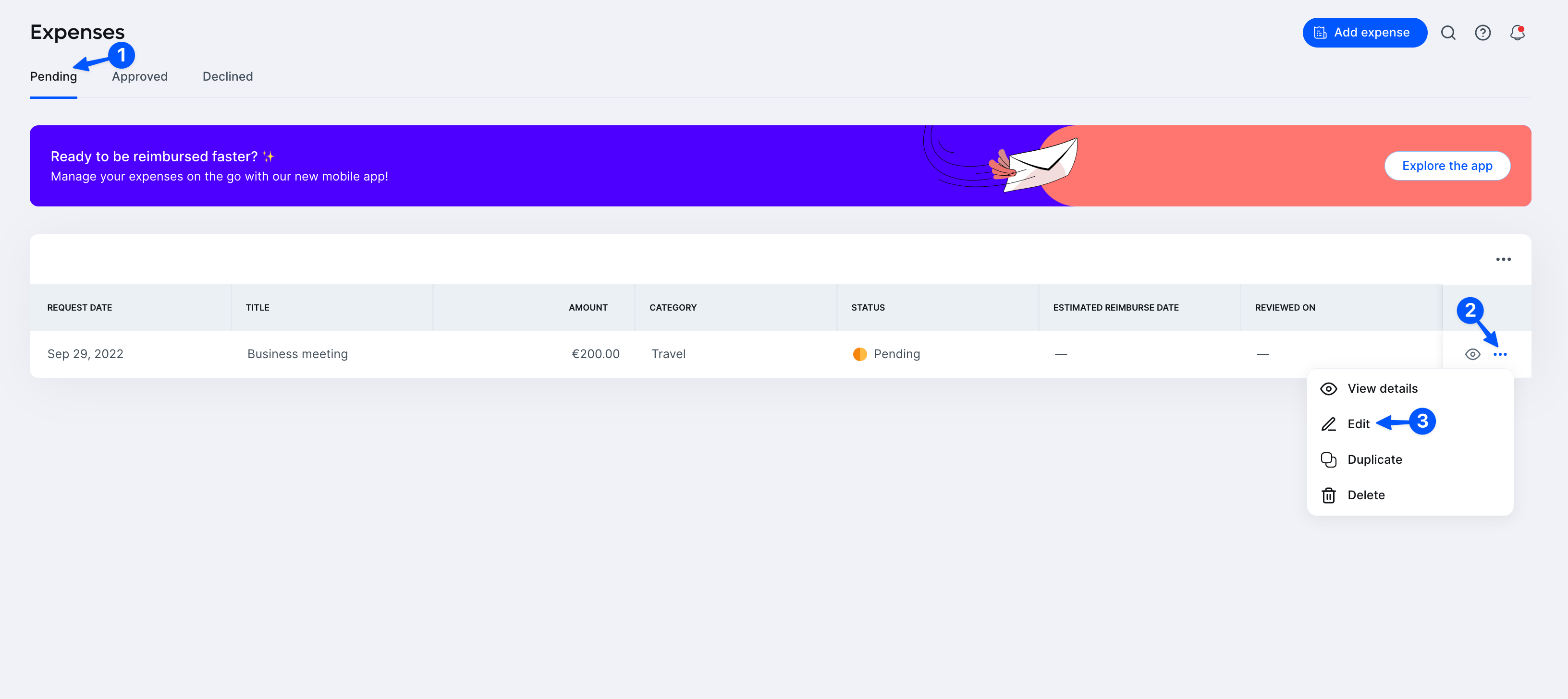 See also: Can commissions or expenses be processed after the global payroll cutoff date?
For countries where we run a monthly payroll, if the expense is submitted and approved before the payroll cut off which is the 11th of the month, 11:59PM UTC, it will be paid out in the same month. If it is submitted and approved after the 11th of the month, it will be paid out in the following month.
Note: An exception in the cutoff is made for Bulgaria, Germany, and countries where we have a semi-monthly payroll. In Bulgaria, the payroll cutoff date is on the 1st of the month, different from the usual 11th, while the payroll cutoff in Germany varies from month to month.
See also: Remote expense policy - what to do to avoid rejection