At Remote, a contractor can submit invoices and get paid in their preferred supported currency. We keep things streamlined for you, the customer by allowing your company to pay all your Remote invoices in just one currency as chosen during customer onboarding or indicated in the Terms of Service, ToS (if applicable).
When Remote receives the payment for the contractors' invoices, we calculate all the invoices centrally and convert the amount to the contractor's preferred currency before paying it out to them.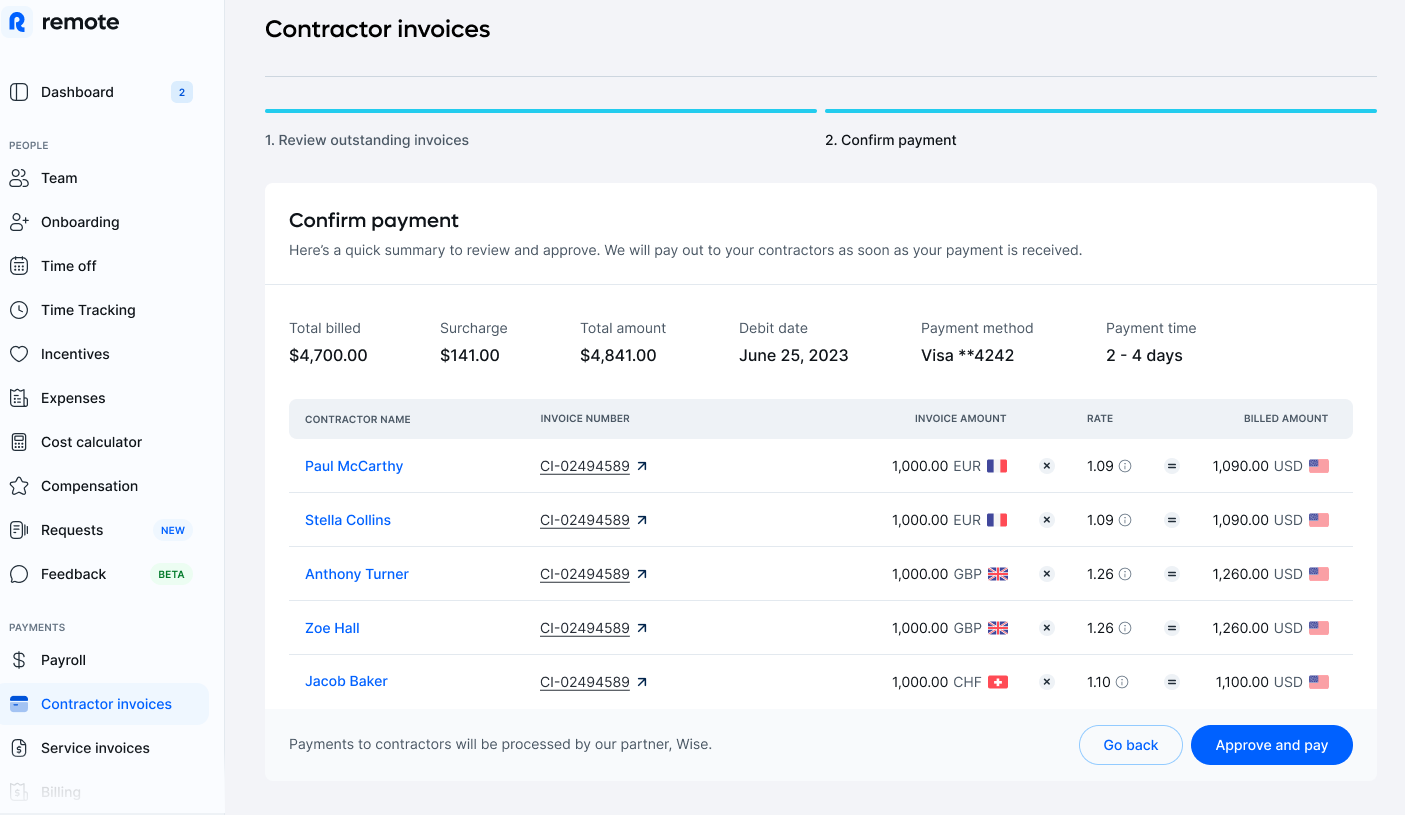 Guaranteed Payouts for Contractors
Contractors are guaranteed that their payout aligns with their invoice, ensuring accurate accounting. For payments processed via Wise, Remote will guarantee that contractors receive the full invoiced amount in their preferred currency and protect contractors from currency fluctuations.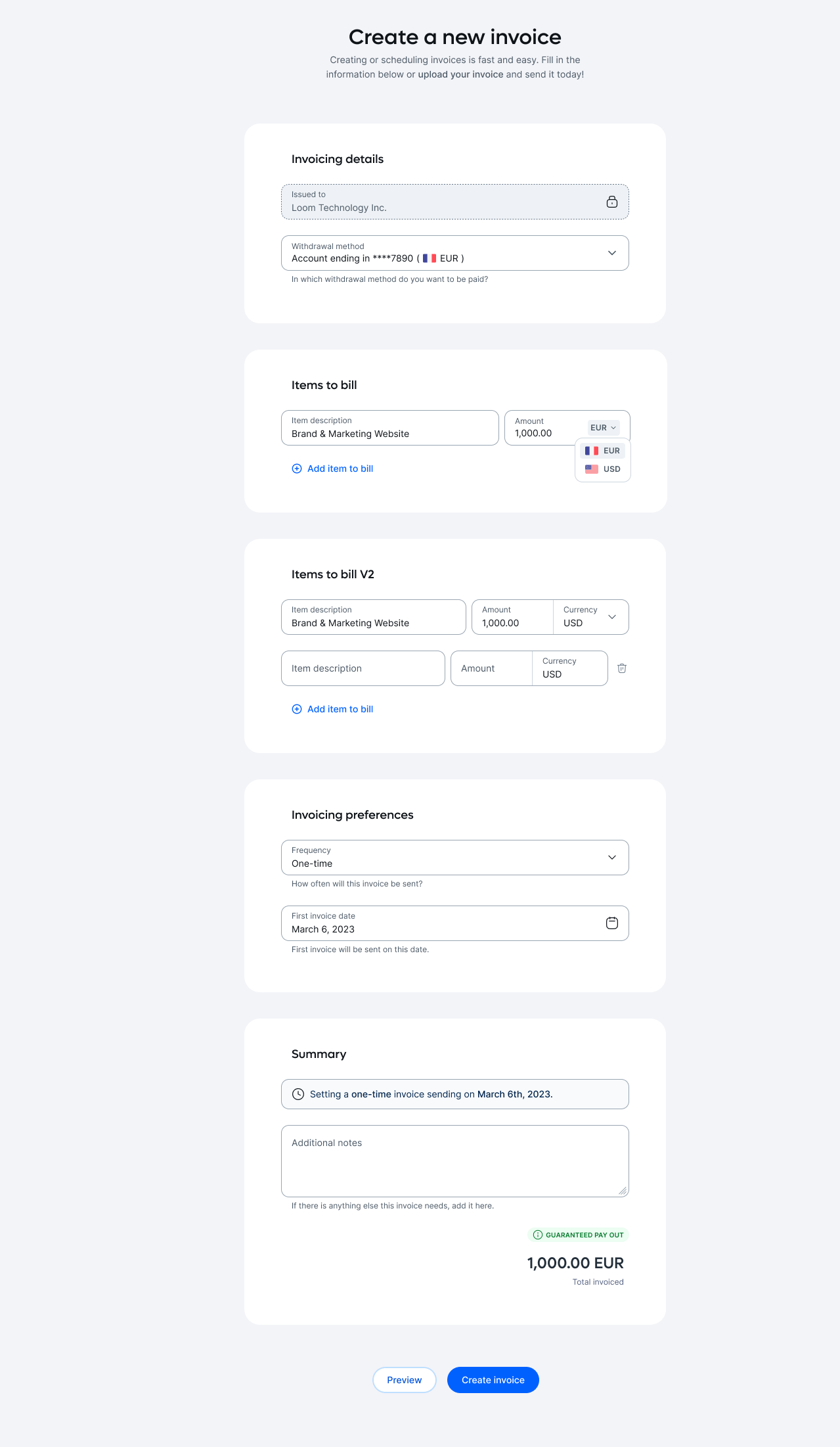 Contractors have the choice to be paid directly into their bank account or via Stripe Connect. Please refer below for the list of supported payout countries and currencies.
Wise: Supported Contractor Countries and Currencies
Stripe Connect: Country Availability for Local Currency Payouts
See also:
Contractor Payout Explorer: See currency payout options based on your contractor's location and your billing currency