To use Remote Freelancer Hub, you need to sign up as a freelancer. Follow the steps shown below:
Go to the Remote Sign Up page
From the I'm an individual tab click on I'm a freelancer.
Users can also sign up directly via https://employ.remote.com/sign-up/freelancer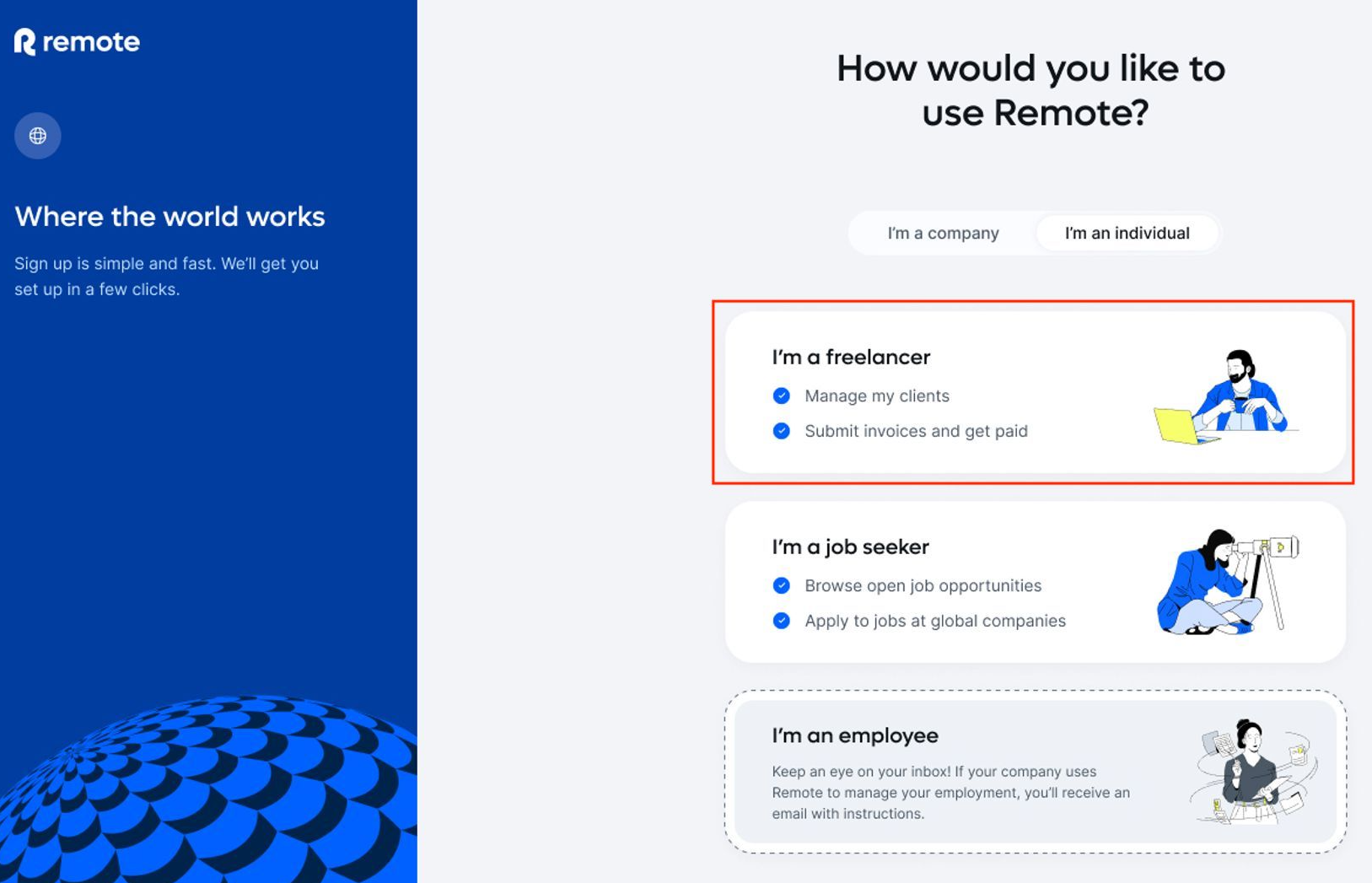 Onboarding process
Users signing up for the Freelancer Hub will experience simplified onboarding. Unlike existing contractors invited by employers, users accessing the Remote platform through the Freelancer Hub only need to verify their email initially. Once your client has accepted your invite and joined Remote, you are required to complete the full onboarding process, including providing personal details, undergoing ID verification, and submitting supporting documents, before entering into a contract with your client on Remote.
See also: Remote Freelancer Hub: How to Invite a Client to Remote