If the employee has started work and they need to be switched to a contractor, their contract will need to be terminated first. To do this, the employee should submit a resignation request.
When the employee is submitting a resignation request, the termination reason should be Transitioning to a contractorposition.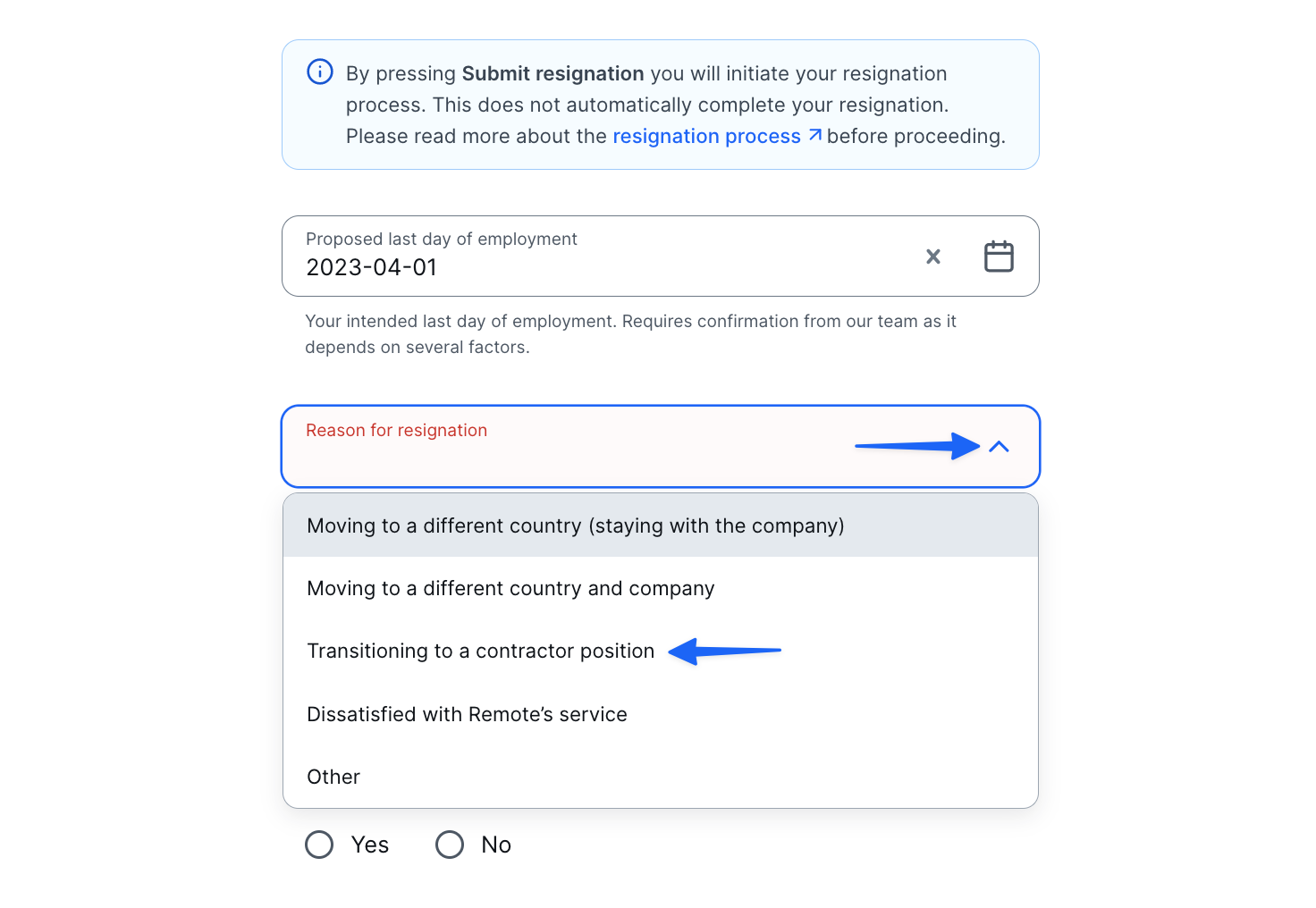 Once this request has been submitted, our team will work on offboarding of this employee. Once complete, the former employee can be onboarded as a contractor on Remote.
See also: Will a contractor (who was formerly an employee) still have access to their payslips?
When an employee becomes a contractor, they are working directly with the customer so any employment and tax risks are between the Customer and the contractor. Remote's only involvement is to facilitate payment of invoices.