Public holidays are not automatically added to an employee's Time Off records and therefore, we recommend that employees always request the public holidays that they wish to take, as a Time Off request, as is outlined here.

This will enable us to work with accurate data and effectively process payroll.

See also: Submit time off

Employees are entitled to benefit from the Public Holidays available in the country where they contractually reside.
View public holidays
Employee' view
From the Time off tab, click on Public holidays.
This will pull out a drawer that shows the public and regional holidays for that calendar year.
You can request time off directly from the pulled out drawer.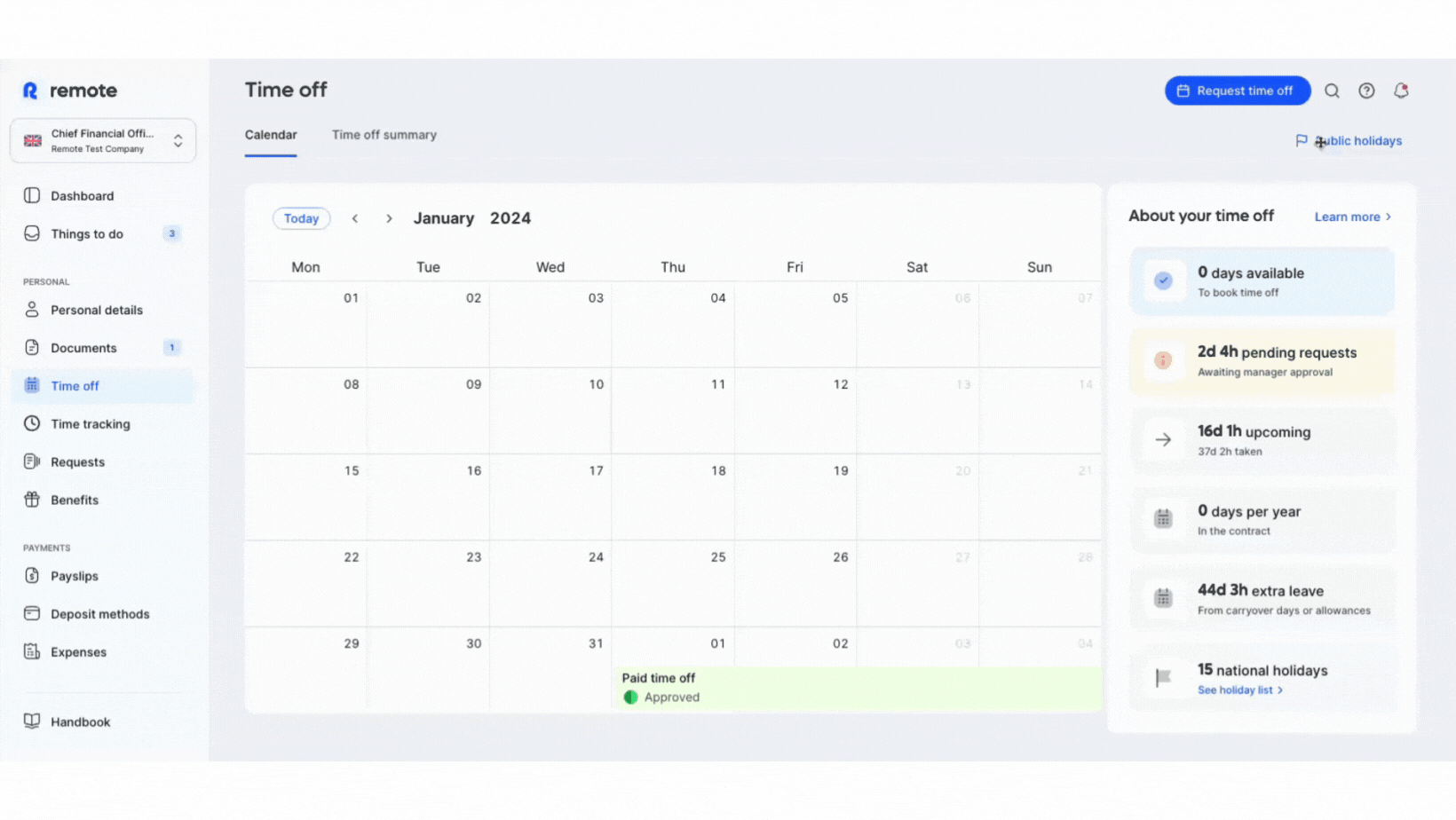 Company view
From the Time off tab, click on Public holidays.
To view the public holidays of another country, click the toggle arrow and choose the country you want.

You can also use our Country Explorer page to view what national and regional holidays are available in each country.

*Please be advised that the information provided is for general guidance only and should not be considered legal advice. Clients are strongly encouraged to contact the Lifecycle - Time & Attendance team for expert guidance and assistance in navigating the intricate landscape of time off requirements in a country. Consulting with our team is imperative to ensure compliance with local employment standards legislation and clearly understand the stipulated time off and attendance related requirements. Your proactive engagement with the Time & Attendance team is vital to making informed decisions and adhering to all relevant regulations.