We've made it easier for you to make payment for your invoices by introducing additional payment methods like SEPA direct debit, ACH direct debit, and all major credit/debit cards. Direct debit will show up as an option only if your billing currency is USD or EUR.
This article will cover the following:
We have temporarily disabled the setup of ACH direct debit as a payment method. Alternatively, customers can pay via bank transfer SEPA direct debit or credit/debit cards for now.
Setting up ACH direct debit directly through Plaid
You can set up a payment method from the Payment methods tab on Remote. When setting up ACH direct debit you can choose to use our verification partner, Plaid to set it up. This is the fastest way to have your ACH direct debit set up, but unfortunately, Plaid doesn't support verification for all banks. From the Remote platform:
Click on Payment method
Click on the Add payment method button on the right
Choose ACH
Click on Instantly verify my account
You will be prompted to choose your bank and if it is supported by Plaid, you will be asked to log in and verify your account.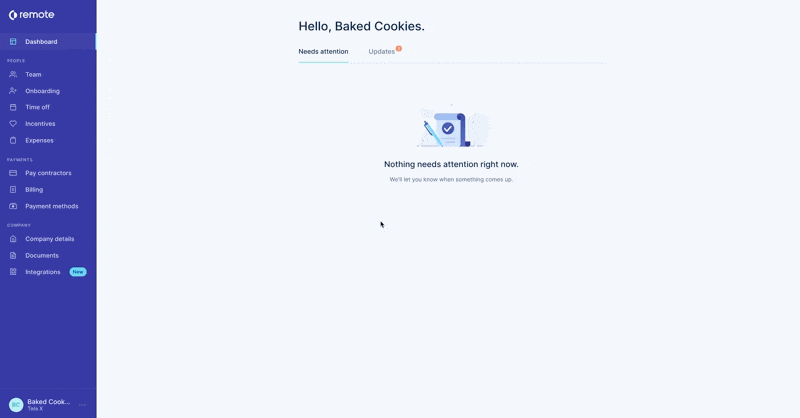 Setting up ACH direct debit manually
We've introduced the manual verification option because Plaid doesn't support all banks. When you get to the ACH page, as shown above, choose to have your bank account verified manually. It's important to note that the entire process can take 1-2 business days.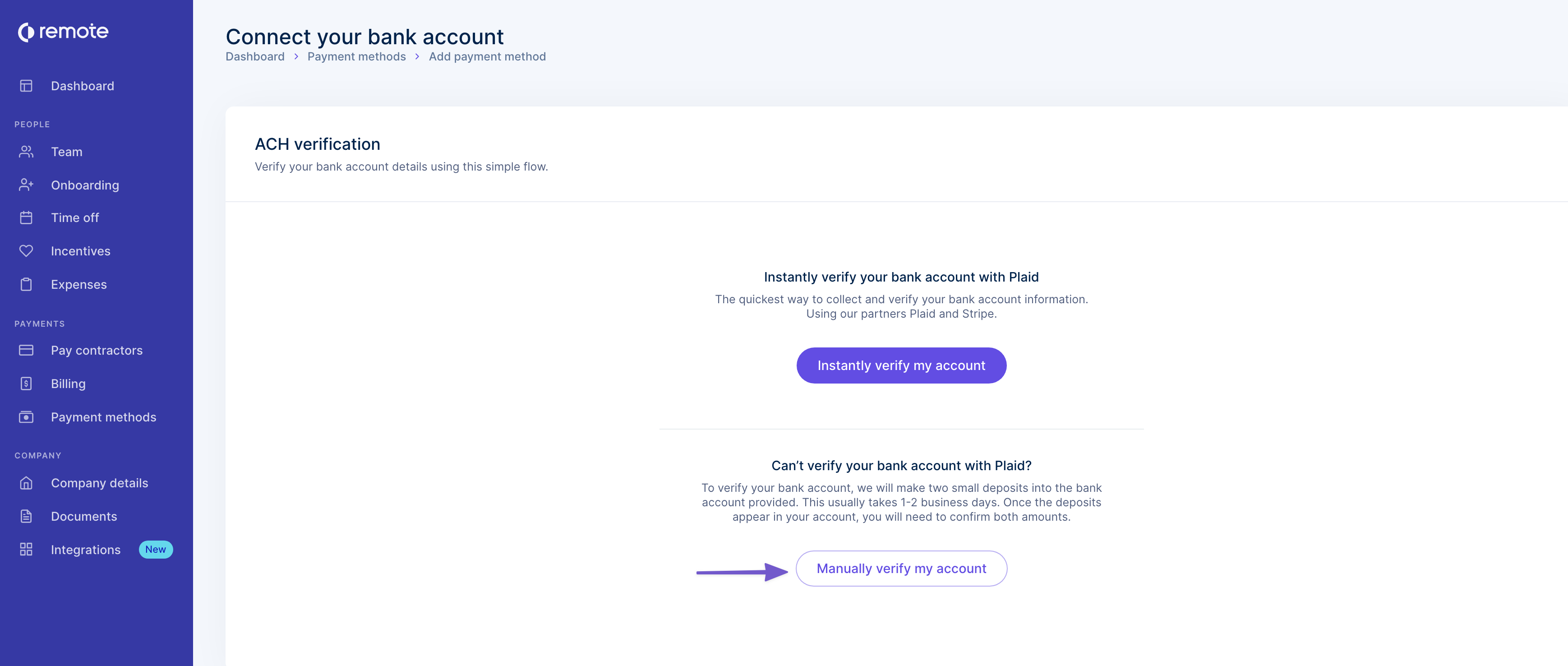 Setting up SEPA direct debit
Our customers who have their billing currency set to EUR have the option of setting up SEPA direct debit as an option. When you choose SEPA direct debit, you will be prompted to fill out your account information.
See also: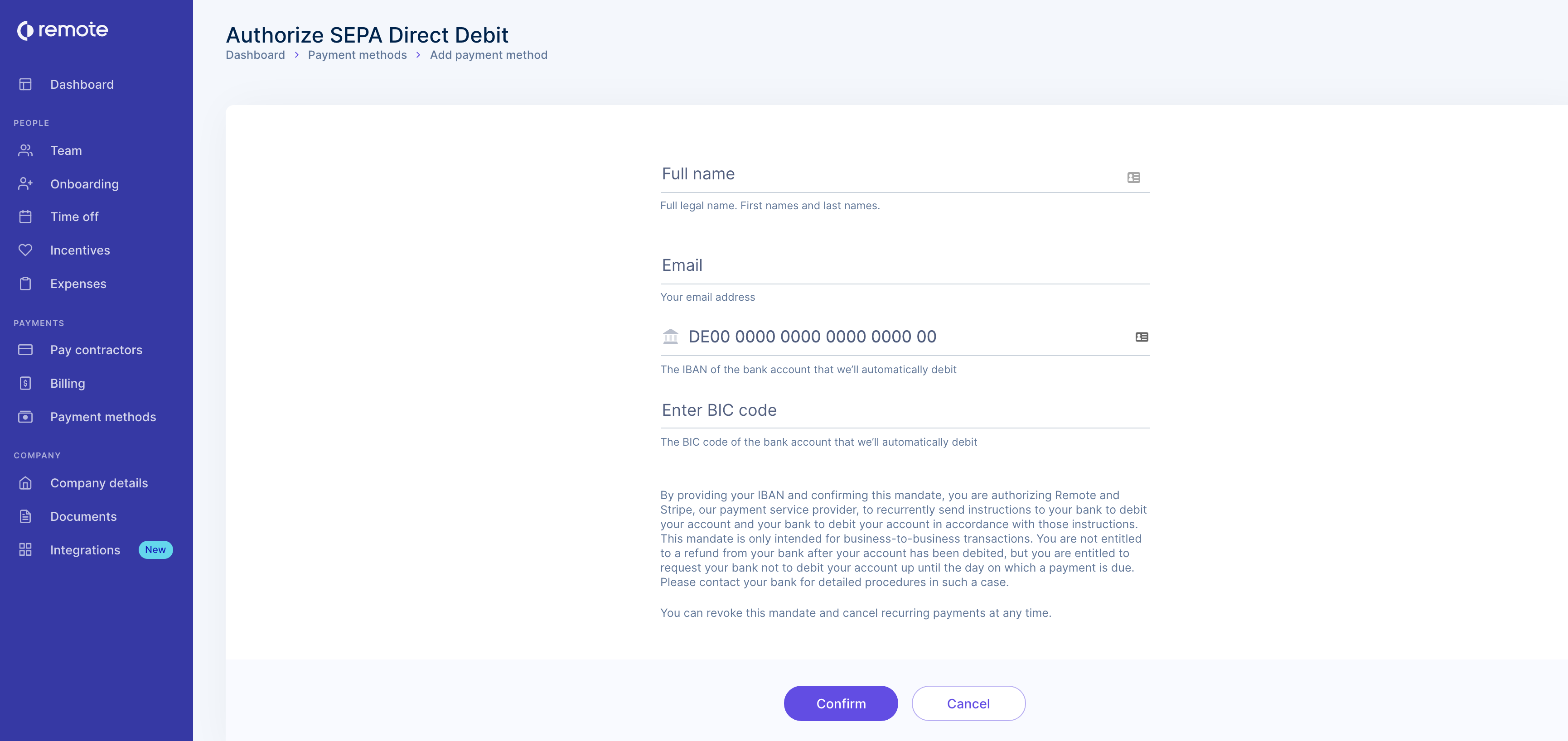 Setting up credit/debit cards
For customers who do not have EUR or USD as a billing option, they are able to set up their credit/debit card as a payment method. With this payment method, it is important to note that you will incur a 3% processing fee.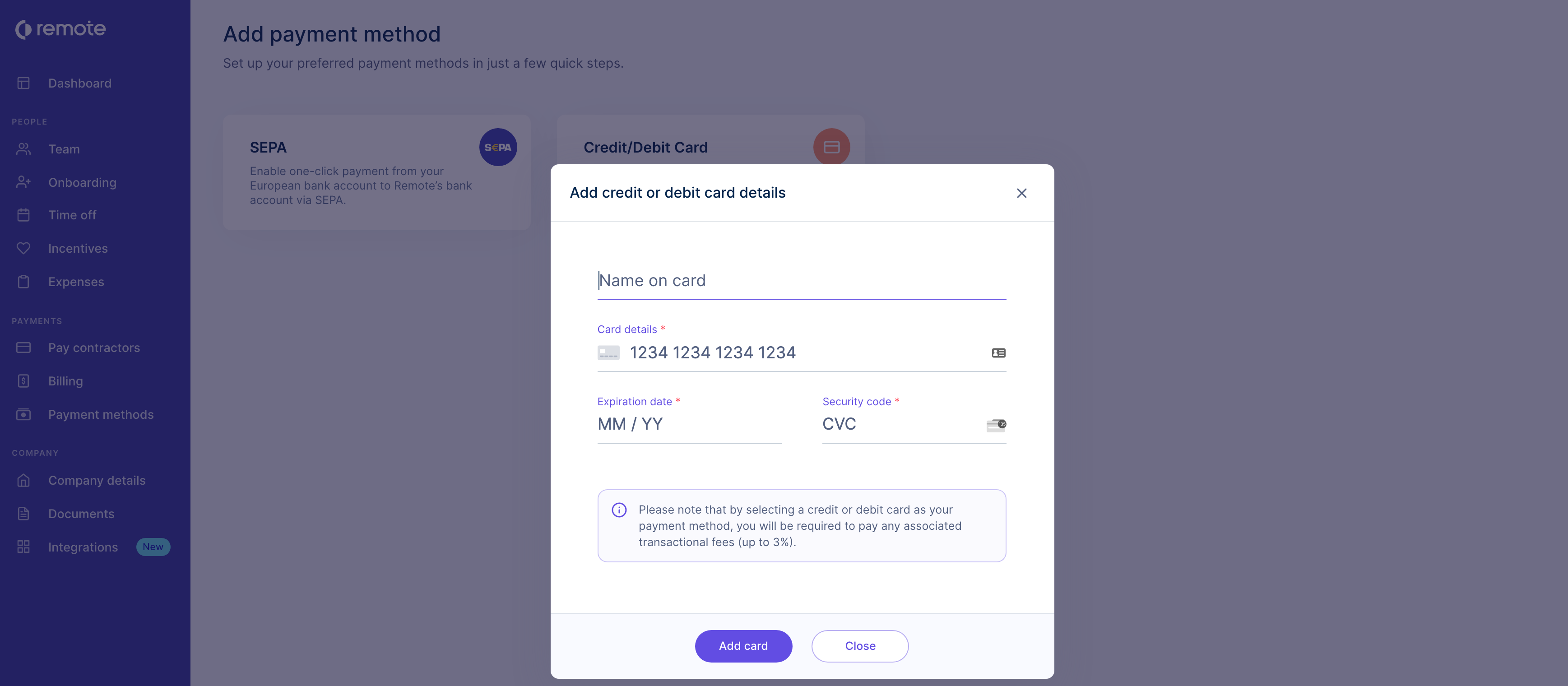 See also: How to set a default payment method