As part of our streamlined customer onboarding process, we have made it as easy as possible to sign up for a Remote account.
1. If you are ready to get started, you can do so from the sign-up page. We first ask for some basic information — like your name, company email address, and desired password — so we can create an account and login credentials for you.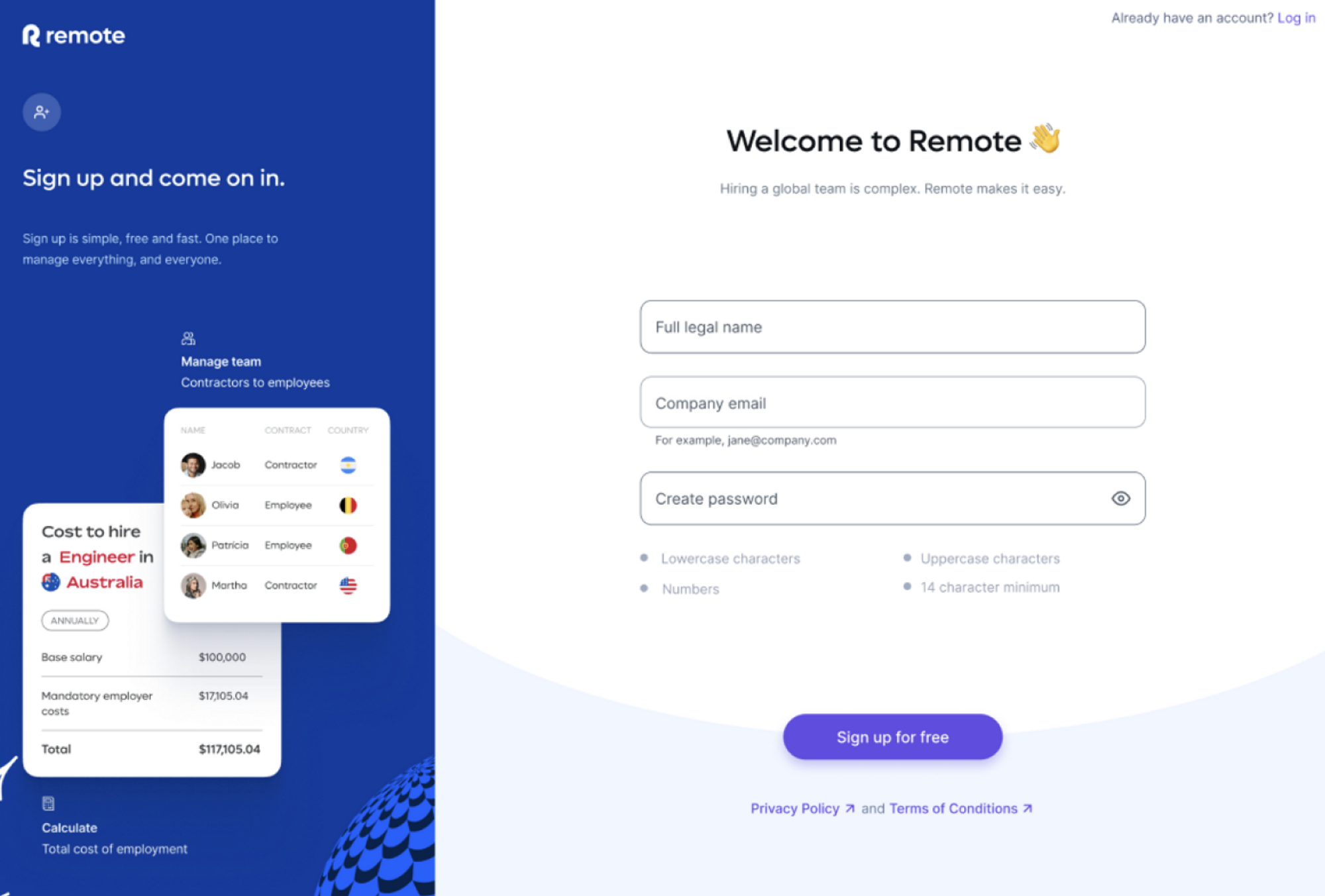 2. Then we ask for some information about your company. During this step, you will need to agree to our Terms of Service. It's important that whoever is creating the company account has the right to agree to Remote's Terms of Service.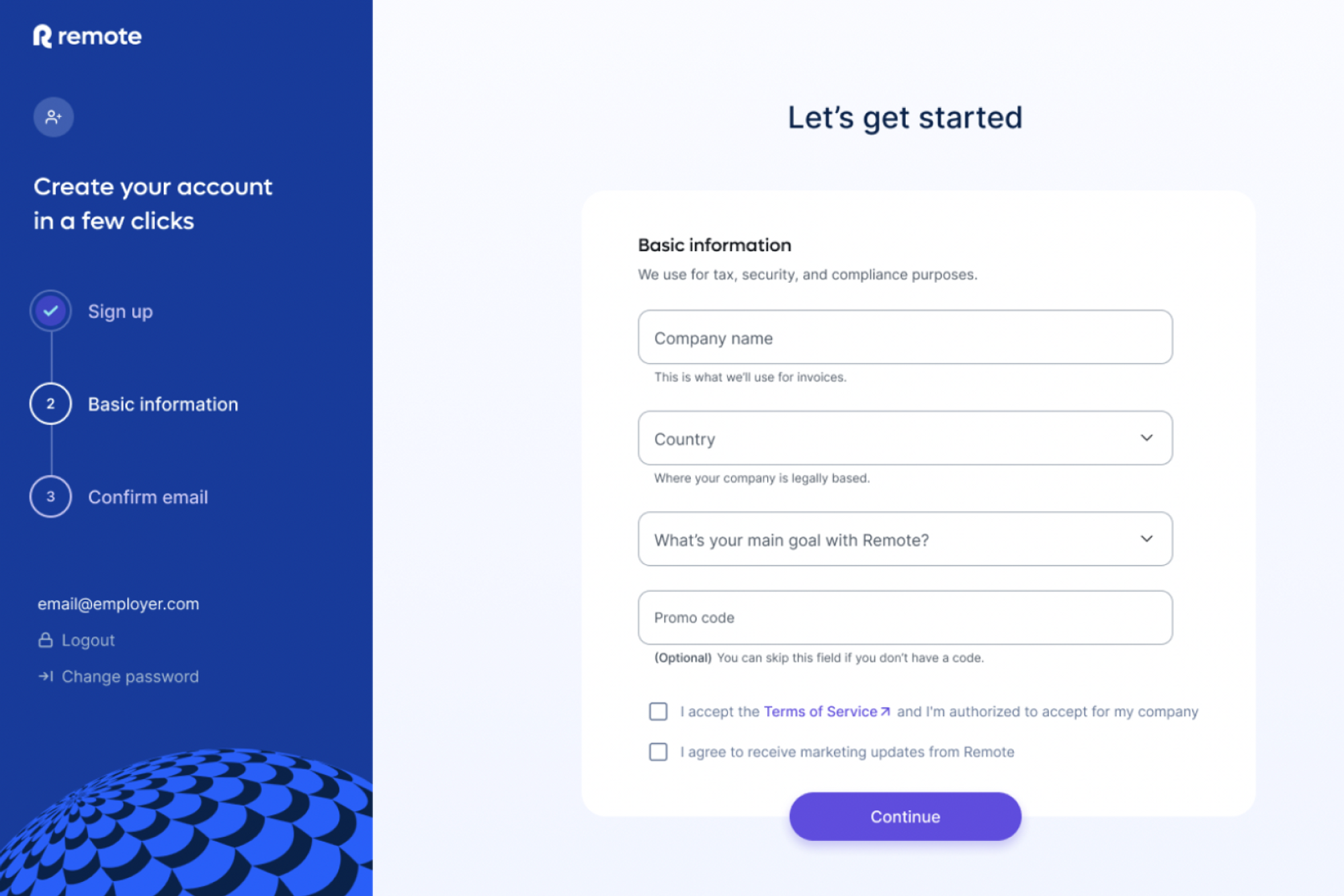 3. Once you've filled in your company details, agreed to the Terms of Service, and clicked 'Continue', we will send you a confirmation email. If you do not see this in your inbox, please check your spam or junk folder. If you still do not find this, please reach out to help@remote.com so we can verify your account manually.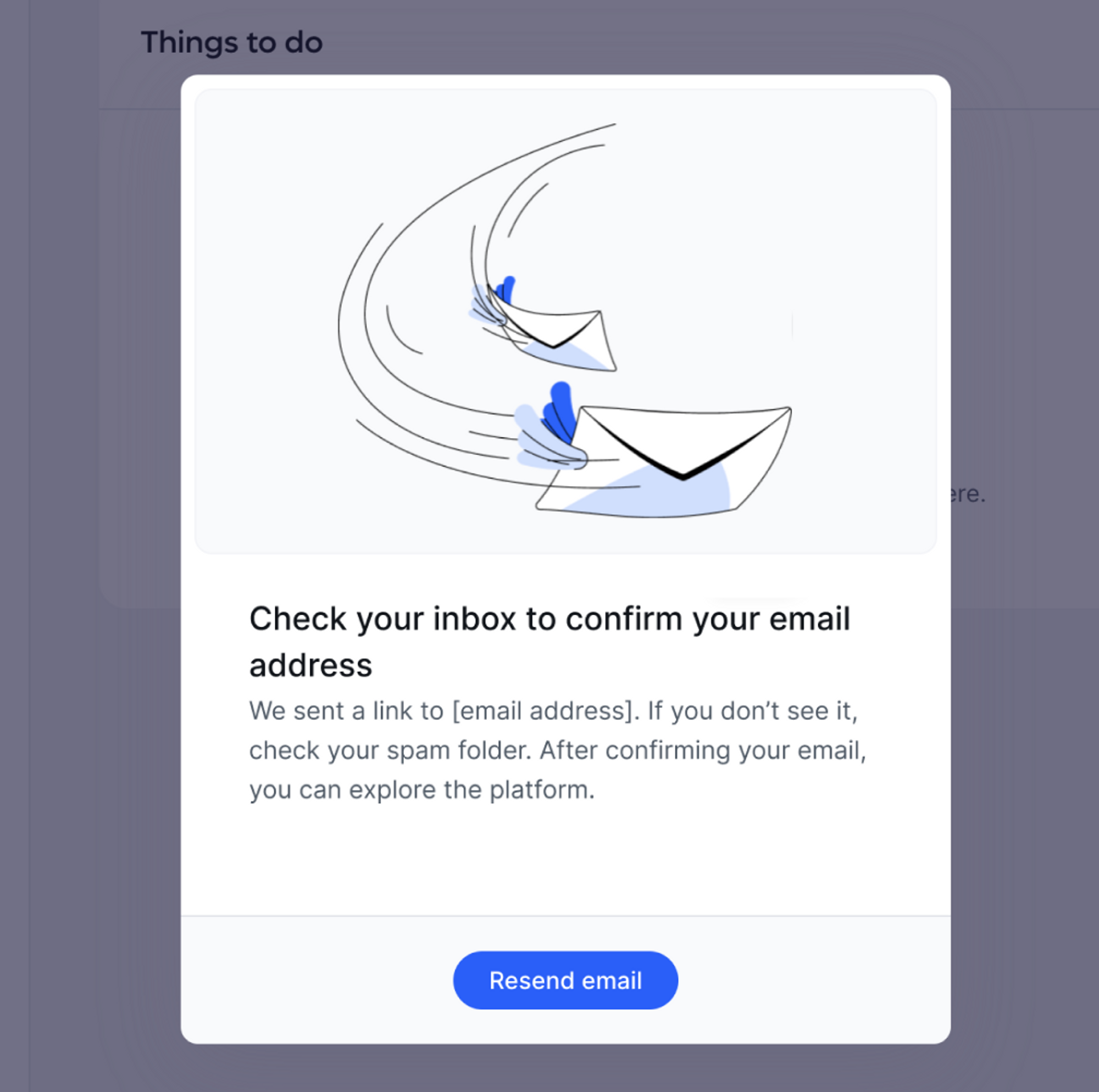 4. Once you've verified your email by clicking 'confirm email address', you will be able to sign into the Remote platform using the email address and password you provided in Step 1.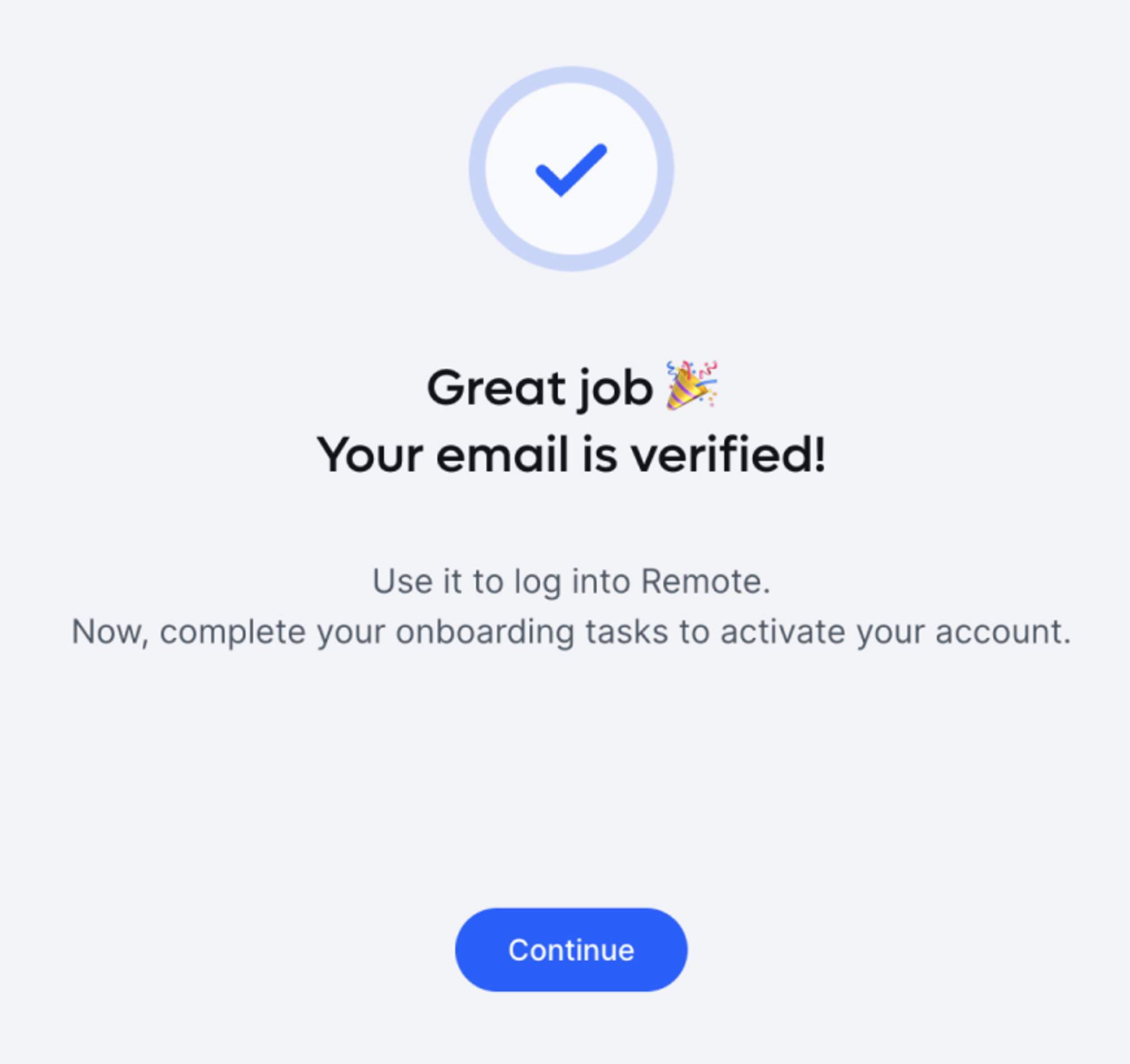 If completed, you are now the 'owner' of your company account with Remote!
Please note: Once you log into the Remote platform, you will need to finish setting up your account before you can fully access all features. This involves providing a bit more information about your company; don't worry, it's nothing too difficult!
See also: How do I finish setting up my account?
See also: How to add a new EOR employee
See also: How to add a contractor