Details about billing at Remote is broken up into two sections: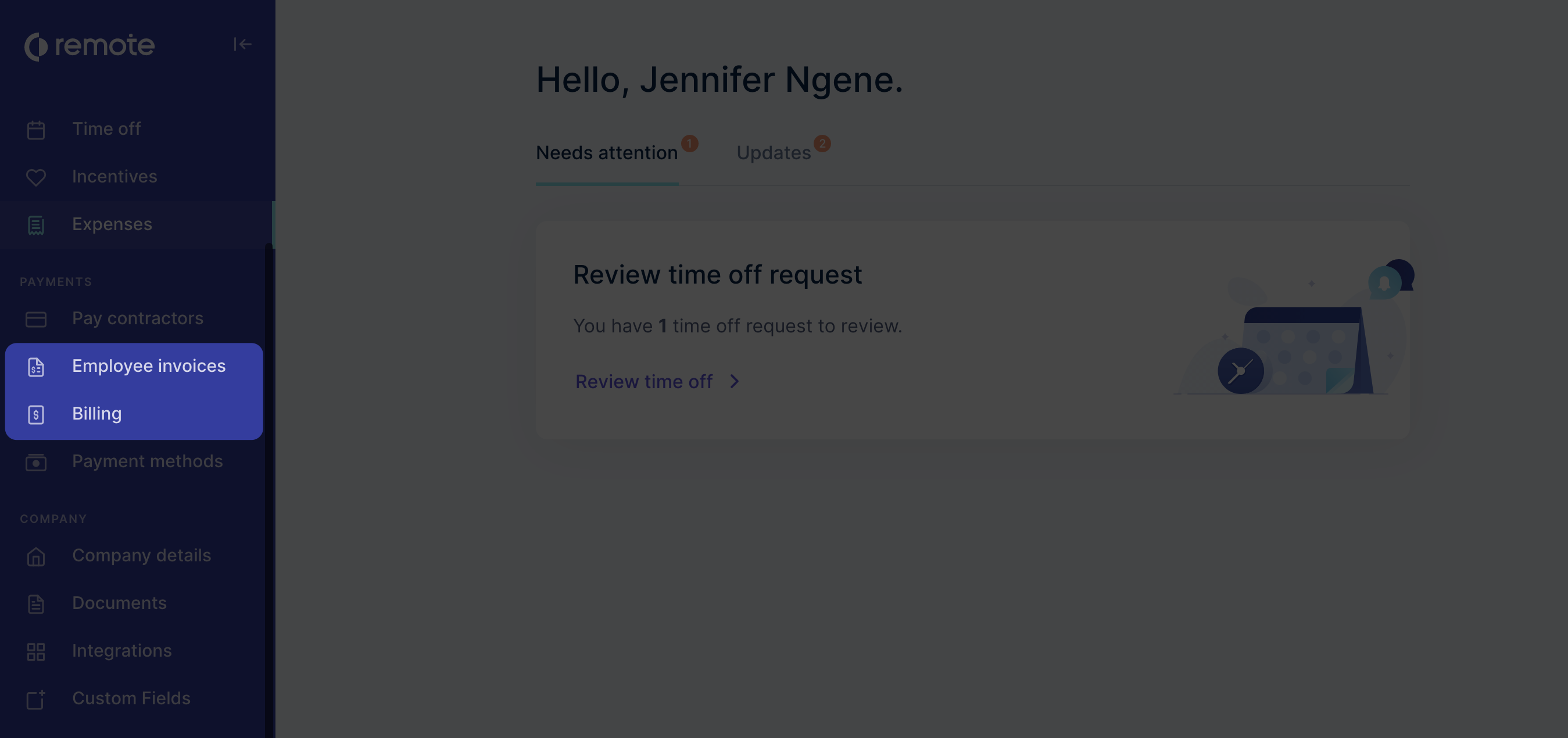 Employee invoices
Your invoices for your contractors and employees hired through Remote are created differently. The Employee Invoices tab shows the details of your employer of record (EOR) invoice. In this tab, you will see your invoices and respective credit notes, rebills, breakdown per employee and you can download the data as a CSV file. From the Employee Invoice tab, you can access two additional sections:
Invoice Overview: To access this tab, you need to click on the arrow of the invoice you'd like to take a look at. This tab provides a high-level overview of the selected invoice. From here, you can view outstanding payments and the credit note (if one has been issued) and you can also download the invoice as a PDF.




Invoice Report: The Invoice Report tab allows you to view the invoice breakdown per employee. This includes all associated costs regarding each employee's payroll for a particular month.



It is possible to export this data as a CSV file by clicking on the Export Data button.



Billing
The Billing tab shows an overview of all your invoices, paid or unpaid—for both Employees and Contractors. The invoices for contractors will always have "TR" before the number. Every other invoice will typically be for our Employe of Record (EOR) service and will include the costs of hiring the employee(s).
See also: How to pay your invoice