When an employee is onboarded to Remote on a fixed-term contract, it is now possible to view when the fixed-term contract will end both from the Company's view and the employee's view.
For the Company:
Go to the Team tab.
Click on the employee's profile, you'd like to view.
Click on Job & Pay.
From the Job & Pay section, you will be able to see the fixed-term contract end date.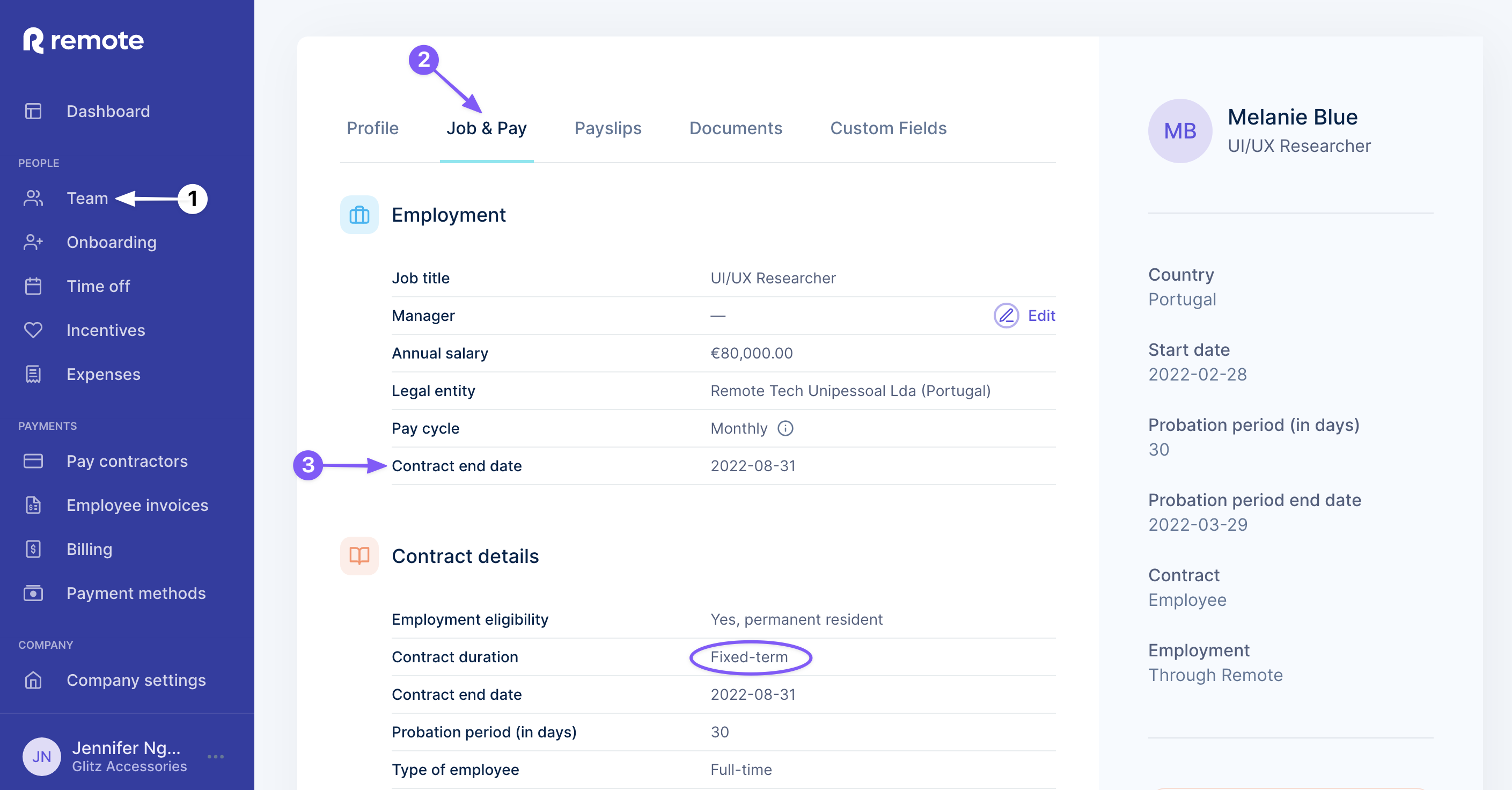 For the Employee:
As an employee, you have access to your contract details at any time. To view when your fixed-term contract will be ending:
Go to the Personal details tab.
Click on the Job & Pay section.
From this page, you'll have access to the details of your contract such as contract end date, contract start date, and the end date of your probation period.