It's important to remember that before speaking to an employee about a possible termination, you must submit a termination request on Remote. This will allow us to review the details based on the employee's country of residence, relevant probation, and notice periods and then advise on the way forward. To submit a termination request:
Go to the Requests tab.
Click on the New Request button.
Select the name of the employee that you would like to terminate.
Click on Employee Termination.
Fill out the termination request then click on Request termination.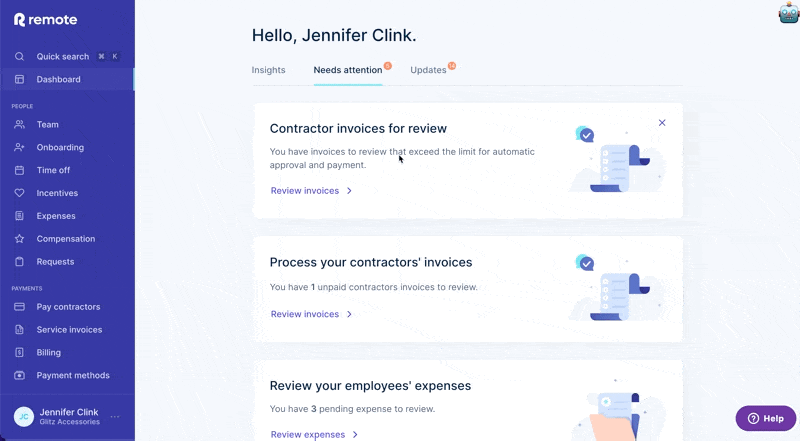 Processing a termination request
Submitting the form starts the termination process. The employee will not receive a notification when you submit a termination request. They will receive a termination letter only after we have finalized the details with you. Please review Termination overview for more information regarding the termination process.