When an employee submits a paid time off (PTO) request, they are sent to the company admin(s) and managers (if applicable) for approval. PTO requests can also be approved from the Payroll approvals tab for employees paid via Remote Payroll.
This article will cover:
How to approve/decline a time off request
To review the time off requests go to the Time off tab.




From the Requested time off section, you can view the time off requests that have been submitted and approve or reject them.

Before you approve a time off request, you can view the details of the request so you have more context.

Once you approve or reject a time off request, the employee will be notified via email.
If a time off request has been approved, you will be unable to reverse the decision. Instead, the employee can cancel the time of request on their end.
See also: How to approve/decline a canceled time off request
From the Time off summary section, you can always see an overview of all the time off requests, including the ones you declined. When you click on View details, you will also see the reason you gave for declining the request.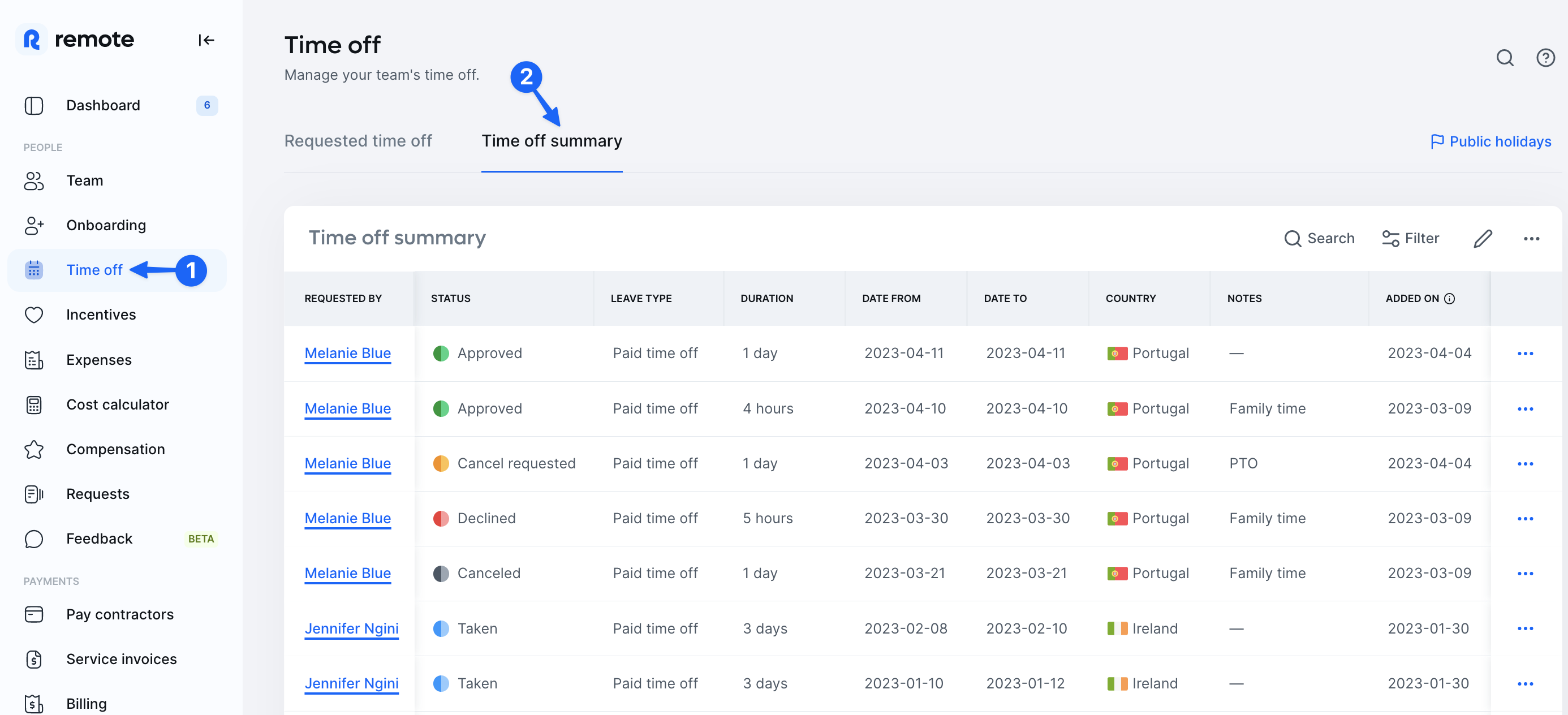 How much PTO does an employee have left?
In some countries, we have launched better time off visibility, showing a more accurate depiction of how time off is calculated.
From the Time off tab, you can see the employee's PTO/leave balance.
Click on the employee's name to go to their profile.
From the employee's profile, go to the Time off section. Here, you'll see details of the employee's leave and their leave balance.